Soccer, volleyball reload rosters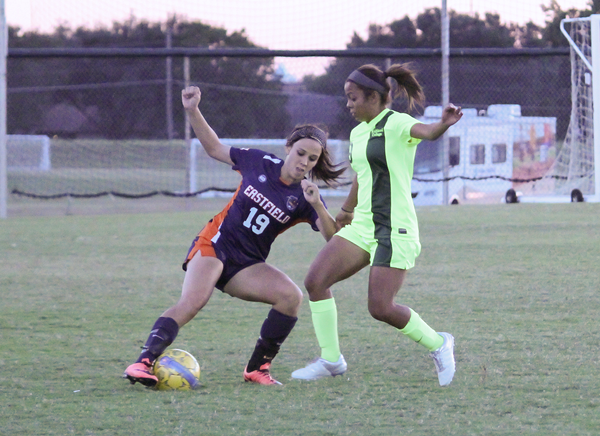 The volleyball team won its season-opening match Aug. 22, but the soccer team lost it first game – an exhibition – on Aug. 25.
Both teams play again today.
Volleyball hosts Dallas Christian College at 7 p.m., and soccer travels to Paris Junior College.
The soccer team has only a few girls returning because most graduated or transferred last season. The team's season ended last year in the championship game of the Metro Athletic Conference Soccer Tournament, finishing with a 9-0 conference record and 14-2 for the season. Eleven of their wins were shutouts, the third-best shutout record in the nation.
They also made history by winning their first Metro Athletic
Conference title and beating Richland twice.
"A lot of coaches in the conference think this year will be a rebuilding year, but this isn't a rebuilding year, it's a reloading year," coach Dustin Stein said. "We  are bringing in a bunch of freshman, but these girls can play. This will be the most talented group I've ever brought in."
The Harvesters volleyball team finished with a 16-13 overall record and an 8-3 conference record. The team had 15 academic awards at the end of last season, three of them academic All-Americans. They will bring back six athletes to propel them through the upcoming season.
"We are getting stronger every year," coach Brandon Crisp said. "The girls have been working hard in the off-season."