Soccer coach resigns for Pittsburgh job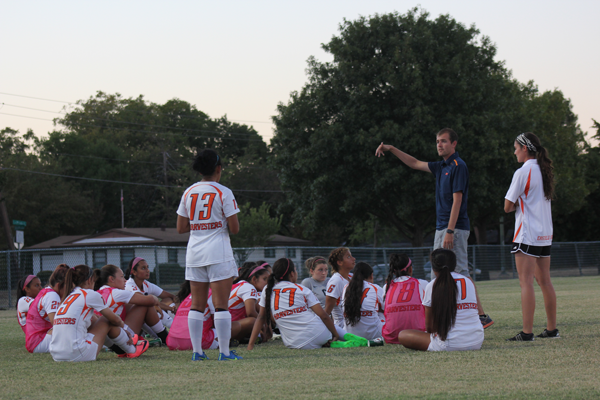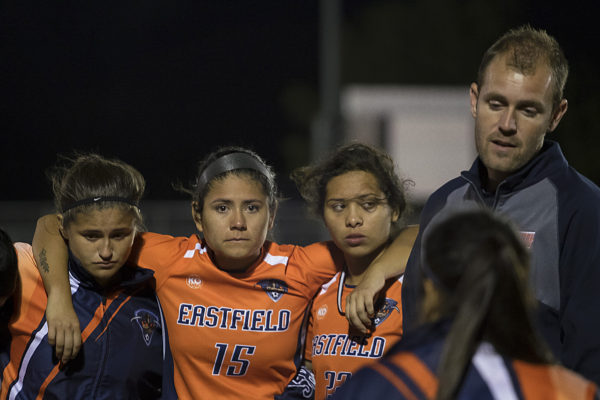 Story updated Feb. 14 to reflect print version
Eastfield women's soccer head coach Dustin Stein announced his resignation Monday via Twitter after accepting a job offer as an assistant coach at the University of Pittsburgh.
Stein said it was a can't-miss opportunity to work under Pittsburgh head coach Randy Waldrum. He said it was bittersweet parting with his "baby" but its future looks bright.
"When I took over this program, it wasn't competitive," he said. "I had a lot of people that told me I was an idiot for taking this job. Well, I like to prove people wrong. I've always believed that when people are hating on you, then you're doing something right."
He leaves with a 56-32-4 record, making him the soccer program's most successful coach.
Although he never reaching the national tournament, he did lead the 2015 team to their first conference title, going undefeated during the regular season.
A final word as this chapter comes to a close pic.twitter.com/8AfirswQwl

— Eastfield Soccer (@EastfieldSoccer) February 5, 2018
Stein said the base for the future is still there and that a really talented freshmen group is returning as sophomores for a new coach.
"Eastfield soccer now has the respect that it didn't have five years ago," He said. "I'm sure a great coach will come here and build on the
success and hopefully be able to take it to the next level."
Stein said assistant coach Hannah Poenisch is taking charge of the team for spring offseason and is handling the team's recruiting so the players will start getting used to him not being there.
Stein hopes to mirror his Eastfield success at Pittsburgh, which has been struggling recently in the Atlantic Coast Conference. He said he knows it's significant jump from coaching a two-year college team.
"Now instead of preparing for Brookhaven or Richland, I'll be preparing for North Carolina, for Duke, for Florida State, [University of] Miami," he said. "They were 0-9-1 last year, so we're going to try to build it from the ground up, kind of like I did here."