Harvesters soccer team finishes third in conference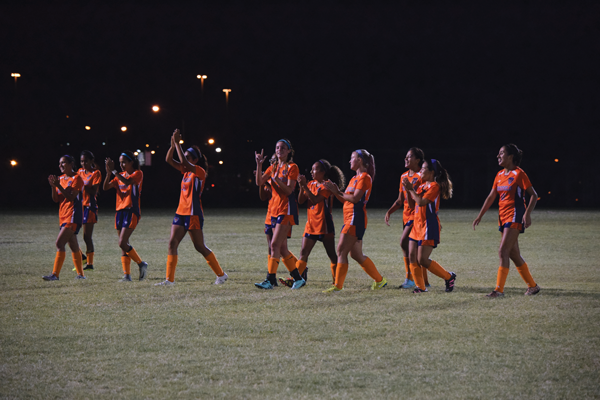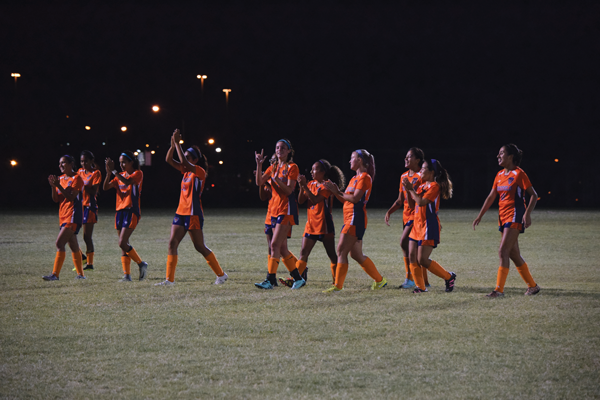 By Brianna Harmon
Managing Editor
@BHarmonETC
The Eastfield soccer team finished conference with a 7-3 record, 14-6 overall for the season.
Though the stats might show a different story, coach Dustin Stein said the Harvesters are going into the conference tournament playing their best soccer of the season.
The Harvesters struggled at the beginning of the season with injuries that lost them multiple starters. Freshman midfielder Haley Burke received a season-ending ACL injury.
[READ MORE: ATHLETE CLINGS TO SOCCER AFTER TRAGEDY]
Sophomore defender Torri Sayman struggled the first half of conference with an ankle injury.
Only four players have returned from the previous season, when the team ended the regular season undefeated in conference play and won the conference for the first time in program history. They lost the conference tournament to rival Richland, missing a trip to the nationals.
The Harvesters went on a five-game win streak at season's end after defeating Cedar Valley 2-1 on Oct. 11.
Eastfield ended regular conference play with a 1-0 win over North Lake.
[READ MORE: SOCCER, VOLLEYBALL RELOAD ROSTERS]
They will play Brookhaven in the semi-final game of the Metro Athletic Conference tournament at 8 p.m. Oct. 27 at Richland College. If they defeat, Brookhaven they will play in the conference tournament championship for a chance to go to the national tournament.