Five ways to care about global ball kicking, red cards again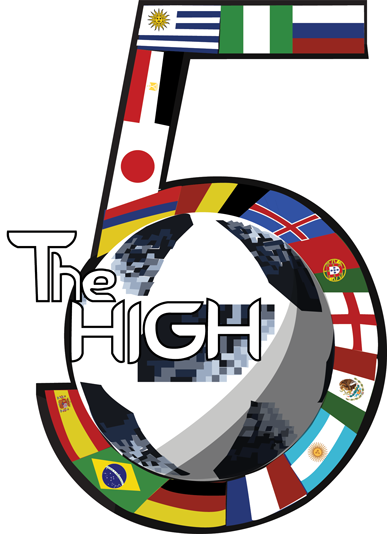 For many Americans who don't understand soccer, the lingo is like a foreign language.
Some people, however, are everyday, hardcore fans with soccer-crazy blood rushing through every vein.
Others go along with the hype every four years, although this summer will be the exception.
With the U.S. out of the men's World Cup this year, American fans might feel inclined to skip the show.
But there is plenty to see: One month. 32 teams. 64 matches. Billions of fans watching around the world.
So join in.
Here are the five things viewers should look out for this summer.
—  Compiled by Julio Vega
The favorites
Reigning champ Germany, five-time winner Brazil and other powerhouses like Spain, France and Messi's Argentina are likely to make deep runs in the competition.
But upsets and surprises are bound to happen.
Last edition, Brazil and Spain exited at the group stage.
The dark horses
Stacked-in-talent Belgium, flamboyant Colombia and strong teams England and Mexico all hope to make some kind of impact.
Of this group, Cristiano Ronaldo's Portugal, 2016 European Champions and third at last summer's Confederations Cup, likely will be the loudest.
The Cinderella story
At the last two World Cups, Ghana (2010) and Costa Rica (2014) captured the hearts of all neutral fans and were both a penalty shootout away from the semifinal round.
The same is expected this year, with World Cup debutants Iceland and the exciting young African sides Egypt and Nigeria hoping to stir the passion in this edition.
Video Assistant Referee
For the first time, the World Cup tournament will use video technology to assist referees. They'll help with decisions concerning goals, penalty decisions, red cards and mistaken identity.
The controversial implementation has been the focus of both good and bad moments on the pitch. Don't be surprised if it catches headlines.
How to really enjoy a World Cup
Root for a team.
The beauty of soccer is the passion that fans bring to the game.
If you have a certain heritage from another country, go with it (sorry Italian-Americans).
Fox Soccer has an interesting marketing campaign going on, partnering with the DNA testing company 23andMe and telling U.S. soccer fans to "root for your roots."
So just because the U.S. men's national team didn't make the tournament doesn't mean you have to sit out and be bored.
This is the FREAKING WORLD CUP!