Baseball nears season end with sights set on nationals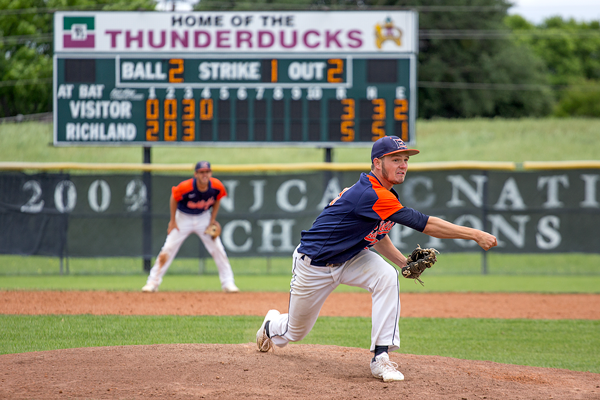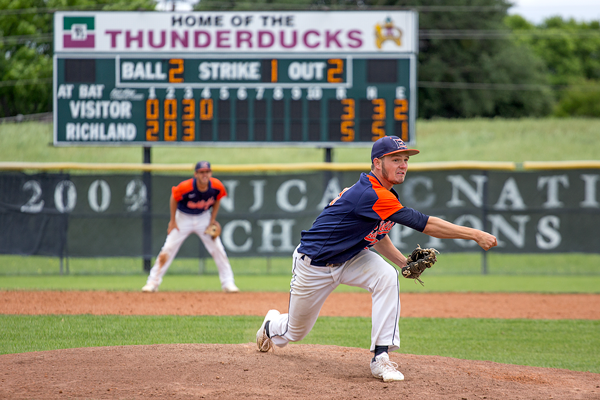 The Eastfield Harvesters baseball team is heading to tournament with an overall record of 25-22 and a conference record of 15-12.
The Harvesters have held near the middle of the Region V conference rankings this season. The team boasts a batting average of .318 and a 6.13 pitching ERA.
Eastfield coach Michael Martin said he hasn't been satisfied with the state of the team this semester.
"It's been an inconsistent year, with not only our play but also with our lineups with all the injuries we have had," he said. "Hopefully we can solidify our lineup and play going into the tournament."
Starting catcher Skylar Black, who leads the team in batting average, .414, and home runs, eight, was sidelined after breaking his right hand versus Cedar Valley. Martin said he hopes to have him back before the regular season ends.
Despite the injury, Black said he is confident in his team's ability to be successful in the tournament.
"We will be good if we show up and play the way we know we can," he said. "Even if we don't show up, we may be able to scrap out a win."
[READ MORE: Baseball closes gap on first place Brookhaven]
Pitcher Paul Bowman (4-2) said the influx of freshman makes consistent play difficult.
"We have a lot of freshman, so it's hard to click with them because we don't really know them," he said. "But we feel like we're starting to click now, and hopefully we continue to develop heading into the tournament."
Bowman also cited a lack of focus for his team and his own struggle on the mound with a 4.97 ERA, but he is confident in his team's ability to play against anyone.
"We know we can beat any team that we play," Bowman said. "We're hard to beat on our best days. Teams should be scared to play us."
The team expects to face the Tyler Junior College Apaches, ranked sixth nationally, this year after losing the ticket to the national tournament to them for the past two years. Martin is eager to play them.
"Tyler is good every year, and so are we, and it comes down to a tough match almost every year," Martin said. "I just hope that we are both in that situation.  I hope that they have to beat us. That's what we play for, to beat the best teams around."
Martin said the team needs to find consistency in their play and recover from the injuries suffered in the season before they can find success in the tournament.
"Hopefully we will get some of our pitchers back, get Skylar back and have a healthy
lineup," he said. "It's just a matter of getting hot at the right time."
[READ NEXT: Intramural coordinator aims to continue program growth]