Dynamic offense helps basketball stay unbeaten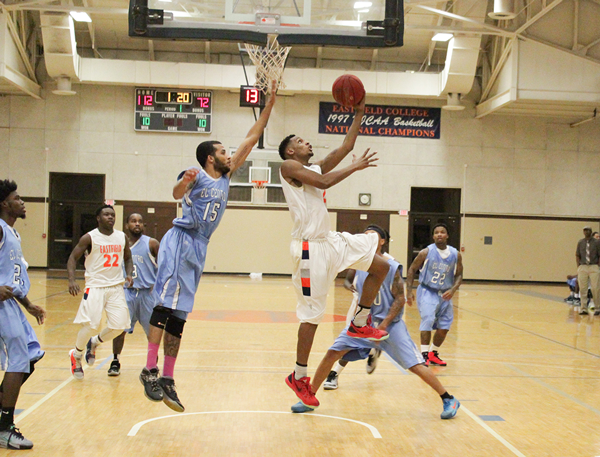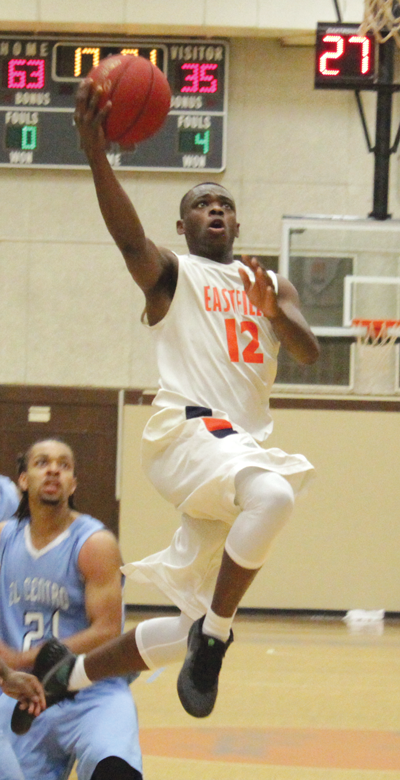 By Gabriel Flores
The Harvesters notched five more wins over the past two weeks and remained perfect on the season with a 80 record. Eastfield leads the nation in scoring at 119.6 points per-game, and point guard Tevin Corprew is the nation's top individual scorer with 35 points per game. Corprew, who also ranks second in the nation with 71 assists, won his third consecutive Metro Athletic Conference Player of the Week honor last week.
Eastfield 114, El Centro 74
Eastfield shot 54 percent from the field en route to a 40-point thumping at home against El Centro on Nov. 10. Corprew went 9-for-14 from the field and 14of16 from the free-throw line to lead the team with 33 points. He also dished out 12 assists.
Ed Williams showed off his sharpshooting, draining six shots from 3point range and finish ing with 22 points.
Forward Tre Anderson added 11 points, four rebounds and three assists. The Harvesters' reserves combined for 37 more points.
Eastfield 98, Southwestern Christian JV 63
The Harvesters raced to a 30point first half lead, then coasted to a comfortable road win Nov. 13. Anderson racked up 23 points, shooting 78 percent from the field while snagging a teamhigh 19 rebounds. Corprew had a gamehigh 38 points and doled out six assists, while Danzel Whitemon had 10 points, four rebounds and two assists.
Eastfield 120, Hillsdale Freewill Baptist JV 66
The Harvesters found themselves clinging to a four-point lead (5046) at the half before exploding in the second half, outscoring Hillsdale 7020 on Nov. 14.
Four starters scored in double digits, led by Corprew, who posted his third double-double of the season with 37 points and 11 assists.
Anderson put up his second double-double with 12 points and a team-leading 12 rebounds. Reserves Donald McBride and Sam Kinlaw had solid contributions off the bench. McBride fin ished with 11 points, and Kinlaw had eight points and 10 rebounds.
Eastfield 141, Dallas Diesel 70
Corprew had another huge game with 43 points and seven assists as Eastfield more than doubled its opponent's scoring in a home win Oct. 17. The Harvesters rolled to an 82point first half and add ed another 59 points in the second half.
Whitemon finished with 20 points and eight rebounds, while Anderson contributed a doubledouble with 13 points and 11 rebounds. Also scoring in double digits were Williams with 14 points and eight rebounds and Derrick Aimes with 12 points.
Eastfield 112, Texas Wesleyan JV 82
After only a five-point lead at halftime, the Harvesters had four players score in double-digits to get the win on the road on Nov. 18.
Tremondre Anderson snagged a gamehigh 23 rebounds, 18 of those being on defense, along with having 18 points and five blocks.
Corprew led the team in offense having 38 points and 7 assists, and Ed Williams with 14 points.
Sam Kinlaw came off the bench for the Harvesters and added 11 points and seven rebounds.