Editorial: Focus on policy, not religion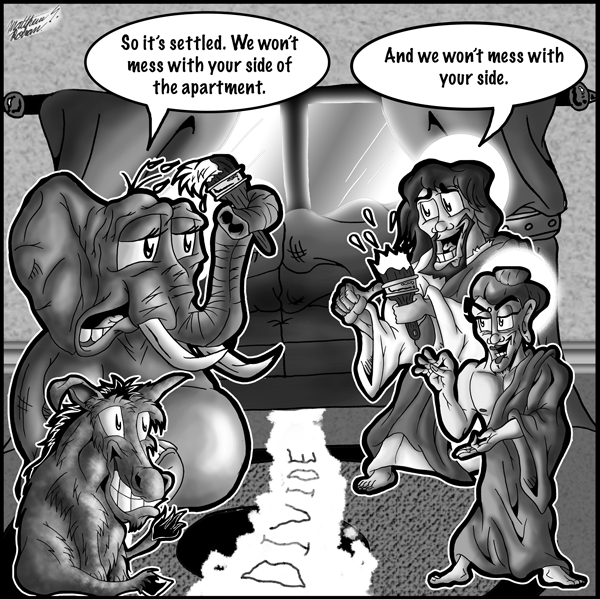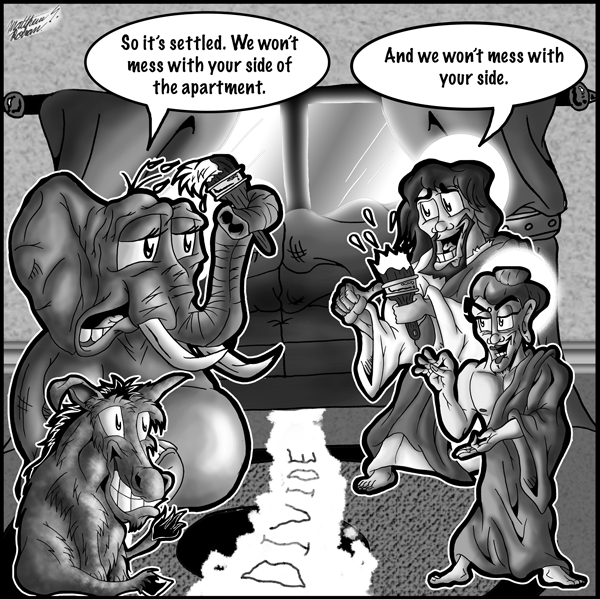 With another election year coming around, many candidates are voicing their stances on everything from prisons to pistols in an effort to garner votes, but an alarming number of prospective voters are largely, if not entirely, basing their decisions in the polls on a presidential hopeful's religious beliefs.
Several candidates seem to be aware of this, leading to situations like the Oct. 18 presidential forum at Prestonwood Baptist Church in Plano, where six Republican nominees spoke to an audience of more than 7,000.
Religious preference should have no bearing on politics, but both candidates and voters are all too willing to push other issues aside in favor of faith or a lack thereof.
There is nothing wrong with having religious beliefs or voicing them to the public, and no one can, nor should anyone try, to force people to change their religious beliefs. However, basing political stances solely on beliefs can produce ethically questionable results.
For all the emphasis our Constitution places on the separation of church and state, many seem to ignore this vital building block in our country's foundation when it comes to their own interpretation of "church."
That isn't to say this sort of thinking is limited to stereotypical Christians or Republicans. A non-religious person could just as easily choose or reject a candidate based on their religious beliefs, and that is just as much of a problem.
Casting a vote for something that should have nothing to do with politics is wrong no matter what your intentions.
The First Amendment is clear in its wording, "Congress shall make no law respecting an establishment of religion, or prohibiting the free exercise thereof." We must not omit the first part of that statement. It is just as important as the second.
In the end, voters should focus more on a candidate's policies than faith. Acting solely on faith is a type of prejudice. The sooner we learn that there is more to politics than religion, the sooner we can learn to compromise for the benefit of the nation.