Kid with a gift
March 7, 2023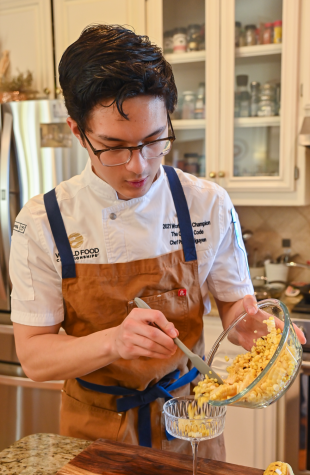 When word came out about Nguyen's victory at the World Food Championships, he returned to his El Centro culinary class to a round of applause.
"Preston was amazing. [He] really struck me as a student who worked with deep commitment and focus," culinary instructor Jeffrey Glick said. "[He] had a lot of attributes I looked for when I was in the industry and interviewing applicants."
Glick is no stranger to teaching successful chefs in his 30-year career, but Preston went the farthest by reaching the limelight of national television.
"I take pride in that," Glick said. "I was thrilled to have a student reach that level so early in his career."
The cheers weren't confined to the classroom. Tarrant County officials marked Oct. 25 as Preston Nguyen Day in honor of the chef's victory.
"I'm thankful for how supportive everyone is because that's another thing that keeps you going," Nguyen said. 
Nguyen started his culinary journey at age 7. His first dish was a scrambled eggs breakfast-in-bed for his aunt. 
"She liked it a lot," Nguyen said. "It felt nice to be able to serve somebody else."
Cooking runs on both sides of Nguyen's bloodline. All four of his grandparents were chefs, who then passed their skills on to Nguyen's parents. When his parents noticed the young chef's interest in cooking, they taught him how to work the kitchen. Nguyen quickly caught on and began cooking dinners for his family. He even became one of the main chefs for Thanksgiving dinner.
"[My family has] always been here for me, and so giving back to them always has a special place in my heart," he said.
Cooking was just a hobby throughout middle school and most of high school. His primary focus was the architecture program at the University of Texas at Arlington.
"I got really far in the program in high school," Nguyen said. "Then, in my junior year, I went to the program for an internship. I hated that job."
A desk job wasn't in the cards for Nguyen. 
He needed something more hands-on, so he turned back to his hobby. 
Nguyen enrolled in Dallas College and made the switch to culinary arts. 
Initially, he didn't dream of entering the competitive scene. He volunteered at the World Food Championships as a helper for extra credit, but joined the contest when he heard of an open slot.
"Sometimes you have somebody that's very talented, but they're not willing to put in the hard work … and that is not the case with Preston," culinary instructor Jesmary Sbraga said. "He's very humble and well-rounded." 
Fine-dining sites have noticed the victories under Nguyen's belt; he works at Prince Lebanese Grill in Arlington and cooked at The Mansion Restaurant in Dallas. He balances schoolwork with shifts that have gone on for 18 hours.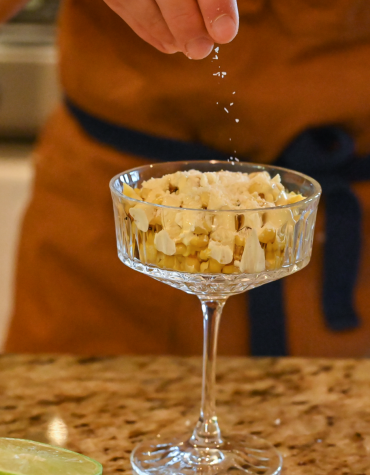 "It was cool to experience being an adult in the culinary scene," he said.
Nguyen stays in touch with his classmates and instructors. The sense of community in his culinary classes became his favorite part of the program.
"The cool thing about culinary school is that you're going to meet a lot of people who are also passionate about food," Nguyen said.
One assignment in Glick's advanced class features a mystery basket with unknown ingredients. His students are required to cook with what they get.
Nguyen crafted a chicken quarter with his random assortment of ingredients.
"I was absolutely blown away by his presentation," Glick said. "I think we all were. It was an exquisite visual presentation. … He's one hell of a cook."