Young shortstop follows in family's footsteps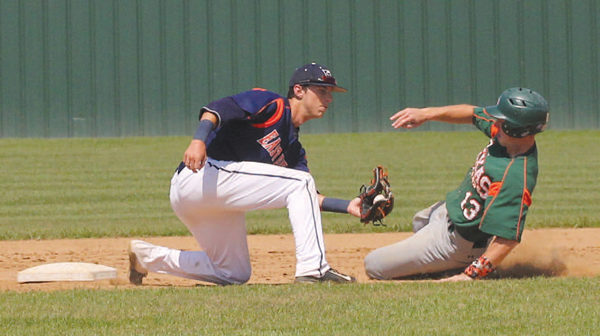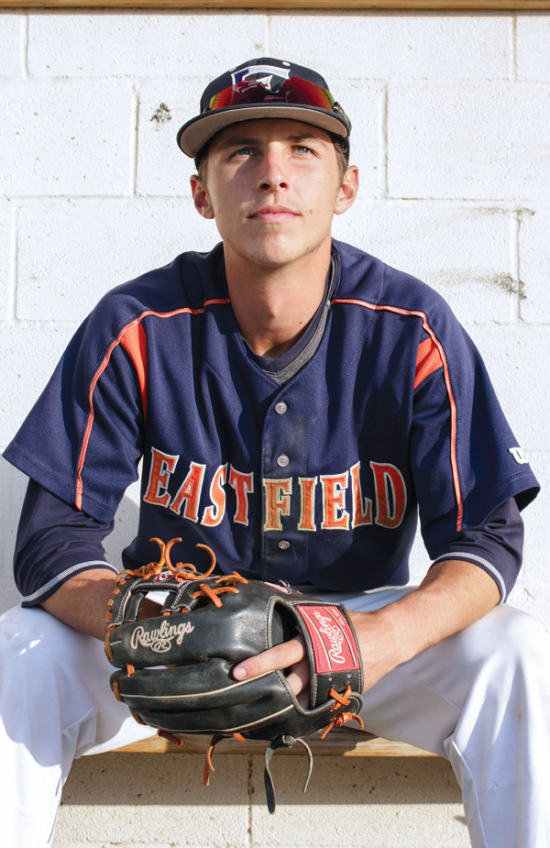 By Parker Ward
Mike Maack's baseball career spanned almost 30 years, including three years as a pitcher in the Minnesota Twins organization and 13 years as a college coach. During that time, he experienced many unforgettable moments.
But none of them compare to the feeling of being on the field as a coach the night his son became a high school hero.
The game was tied 3-3 in the ninth inning when Casey Maack approached the plate, knowing one more run would send Prestonwood Christian Academy to the state tournament.
Maack swung hard and made contact, powering the ball over the left field wall.
"That's one of those games that as a dad and a coach is priceless," Mike Maack said. "He has the game-winning home run. That's probably the one moment I'll remember the rest of my life."
Today, Mike Maack is still watching his son hit home runs. However, instead of sitting in the dugout, Maack is perched in his foldable lawn chair behind home plate at Eastfield College.
As a freshman, Maack is tied for the national lead in home runs (9) and doubles (16) and is third in RBIs (47), helping the Harvesters surge to No. 10 in the National Junior College Athletics Association Division III poll.
Eastfield coach Michael Martin said Maack is a big part of his team's success.
"Offensively, he's our catalyst," Martin said. "Defensively, he plays shortstop, and generally you have one of your best athletes on the field there."
Baseball has always been a part of Maack's life. He and his father began throwing a ball back and forth when he was 2 years old. By the time he was 5, he was playing organized baseball.
Maack is a third generation ball player. His father, uncle and grandfather all played professional baseball. His uncle, Wade Rowden, played shortstop and third base for the Cincinnati Reds, Baltimore Orioles and Chicago Cubs. His grandfather, Glenn Rowden, played for the New York Yankees as an infielder.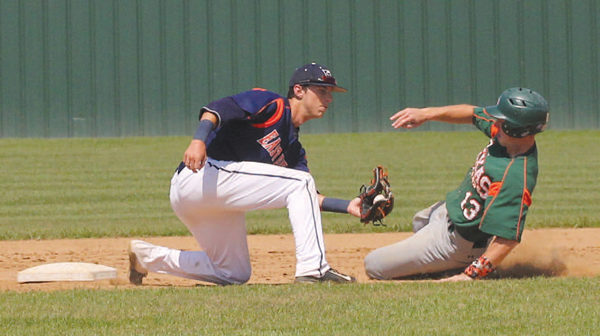 His father also served as pitching coach at the University of Tennessee and the University of Central Florida and head coach at Tennessee Tech University. So Maack was always around baseball.
"He really developed a friendship with all the players that I coached throughout the years," Mike Maack said. "He enjoyed being around the guys and the guys accepted him."
Once he was old enough, Maack was finally able to play under his father at Prestonwood.
"It was awesome," Maack said. "He knows exactly what you can do and he knows what your goals are as far as baseball. He's always there for me and has my back."
Maack graduated from Prestonwood in 2013 and committed to play baseball at Eastfield. Before being able to play in his first game last season, however, Maack received disappointing news.
Because of the wear and tear of pitching and playing shortstop in high school, he would need Tommy John surgery to repair torn ligaments in his elbow. Recovery usually takes about nine months.
"The recovery process was slow and just grueling," Maack said. "You had physical therapy four to five days a week, then just constantly putting pressure on your elbow, trying to stretch it out and strengthen it back up."
Martin said the year off actually might have been a blessing, helping Maack adjust to college life.
"I think he has benefited quite a bit from that," Martin said. "Having that experience, gathering the knowledge as a first-year college student and not having to participate, may be a big factor in why he is making the big impact he is now."
Maack said he hopes to play baseball at the next level, whether it's at a four-year university or in the professional ranks.
"If I continue playing the way I am, there is really no limit to what could happen," he said, "It's my passion. If I had a choice on what I want to do in life, there would be nothing more to do than play baseball. That's it. "