'It's supposed to hurt': Harvesters miss shot at nationals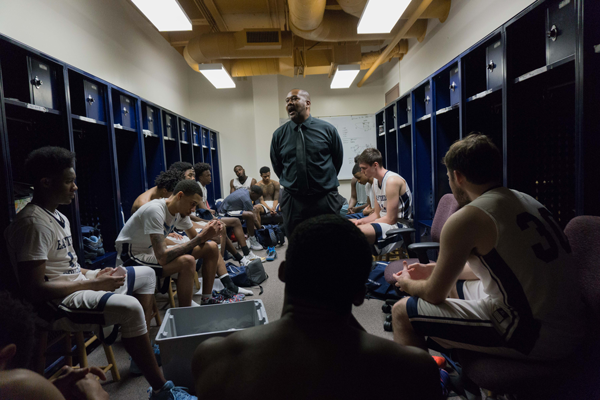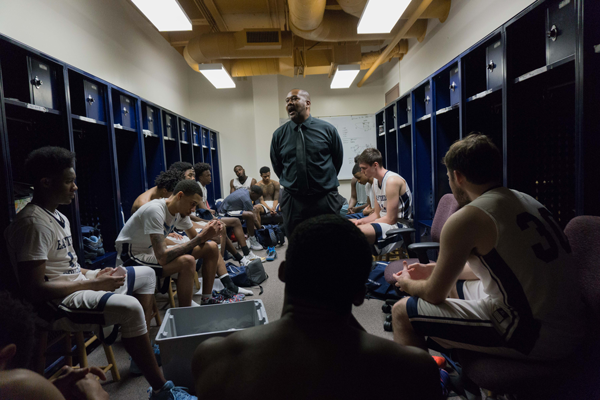 Eastfield basketball coach Anthony Fletcher said Brookhaven would be a dangerous team to play against despite their losing record, that the stakes were high for that game.
He was right.
The Eastfield Harvesters' basketball season ended abruptly with an upset home loss to the Brookhaven Bears, a team that had not won a single conference game, in the first round of the Region V Metro Athletic Conference Tournament.
"At some point, Brookhaven [was] going to beat somebody," Fletcher said. "It always happens like that in conference. Nobody just gets 0-10 then goes into the tournament and loses. I've been in this for 14 years, and I've never seen anyone lose every single game they play in conference and the tournament."
The Bears finished last in the conference standings with a 0-10 in the MAC and 14-17 overall. But they shocked Eastfield (22-8) on Feb. 21 by shooting 53 percent from the field (37-for-70) and matching that percentage from 3-point territory (9-for-17).
Fletcher said the loss was tough for the players to take, especially since the Harvesters had advanced to the national tournament in three of the past four seasons, but he said it would help shape their personal growth.
"Make this pain fuel your passion for the game of basketball," Fletcher told the players following the loss. "Does it suck? Yes, it does. It hurts. It's supposed to hurt. It's called reality. It's called life."
Sophomore shooting guard D'Angelo Streeter, who broke the school record for most points in a single game earlier this season with 56 points, said it wasn't the way the Harvesters wanted to finish the season.
[READ MORE: Eastfield baseball sweeps Lions, loses series to Suns]
"I feel shorted," he said. "I feel like we should have won. I feel like we should have gone to Minnesota."
Eastfield sophomore point guard JJ Murray, who led all scorers in the game with 28 points, agreed.
"It's a tough loss," he said. "It's a hard way to go out after the hard work we put into the season."
In the decisive game, the Harvesters lacked the shooting consistency they had throughout the season, hitting only 42 percent (32-for-77) of their field goal attempts as a team.
In the first half of that game, the Bears had an explosive start, holding the lead and never giving it up, leaving the Harvesters to play catch-up.
Brookhaven kept that momentum going in the second half, making it a 19-point game with just less than 10 minutes remaining. The Harvesters found their rhythm and started playing to their strengths, bringing the game back to within three points with just over two minutes left, but they were ultimately unable to get back in the game.
Streeter, Murray, shooting guard Paul Ard and forwards Kent Garrett and Jacob Donahoe all played their last games for Eastfield in the loss. They look forward to continuing their careers elsewhere.
Although Murray is unsure of what he plans next, he believes everything will work out.
"It's whatever God has in store for me," he said. "I'm just going to get back in the gym and get better and see what happens from there."
Streeter also said he has a big decision ahead of him.
"I'm just trying to pick the right school I want to go play at now," he said. "I'll … just do what I learned here and play the best I can at my next school."