Eastfield wins third seed for conference tournament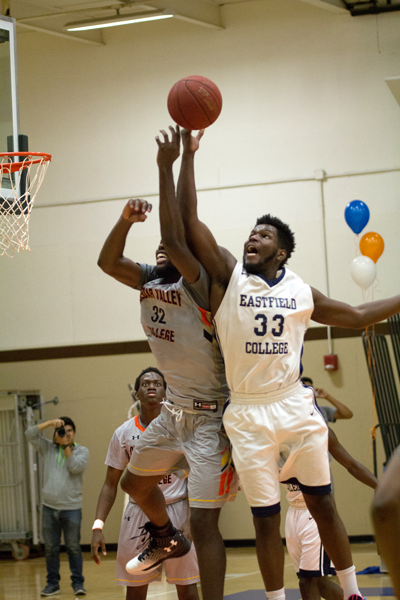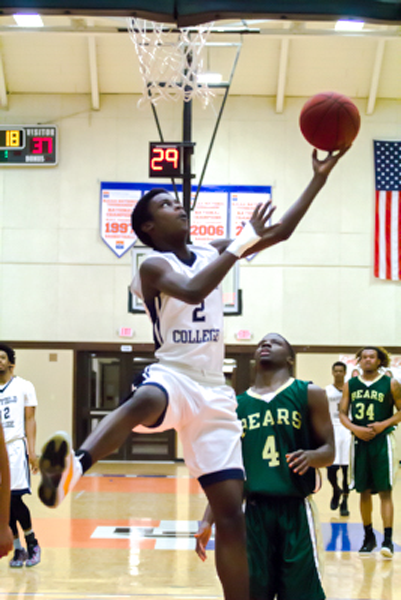 The Harvesters closed the regular season with two strong wins to secure the third seed in this week's Metro Athletic Conference Tournament.
Eastfield, which defeated Cedar Valley 94-83 and Richland 95-83 last week, was scheduled to host the first round of the conference tournament on Tuesday.
A coin flip determined the seeding for No. 1 Richland and No. 2 North Lake, who were crowned co-conference champions with 7-3 records and a split in their head-to-head games.
[READ MORE: Intramural participation expands 'through the roof']
In games scheduled to be played after press time Tuesday, the Harvesters were facing No. 6 seed Brookhaven, and No. 4 Mountain View was taking on No. 5 Cedar Valley. Richland will play the lowest winning seed at 6 p.m. Thursday, and North Lake will face the highest seed at 8 p.m.
With a few breaks, the Harvesters believe their season could have turned out much differently, but two close losses to North Lake ultimately kept them from competing for the title.
"I think we could have been conference champs," Eastfield coach Anthony Fletcher said. "The tournament is coming up. We've got to go out there and prove that we should have been the No. 1 seed."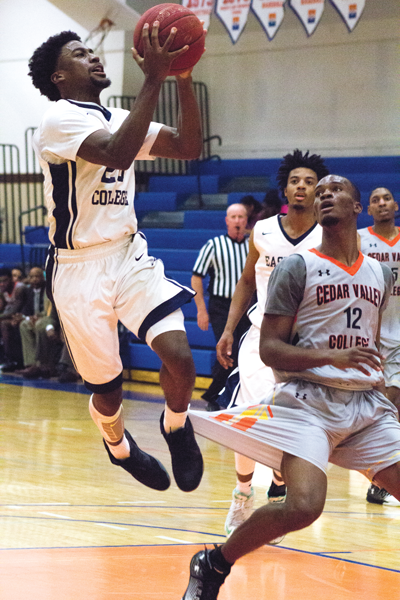 Point guard JJ Murray said that the Harvesters are ready for the challenges in the postseason ahead.
"It just shows how crazy conference has been," he said. "We feel like we can beat any team in our conference."
Forward Sean Odum said he and his teammates still have their eyes set on the national tournament.
[READ MORE: 1997 national champions reunite, reminisce]
"The start of the season was a high point," he said. "During conference, we lost some players, so we had to come together and figure it all out. It's been up and down, but the last two games, we played good basketball."
Point guard JR Delley knows every game only gets tougher from now on and that each one is a must-win.
"We must execute and continue to be consistent to win the [conference] tournament and then head out to nationals in Minnesota and continue to do the same thing," he said.
The team's biggest strength this season was its offense. The Harvesters finished with the second-best offense in the nation, scoring 106.1 points per game. Six players averaged double digits in scoring,  with D'Angelo Streeter's 18.9 points per game leading the way.
Fletcher added that in order to keep the momentum going in the postseason, the Harvesters need to communicate and keep their focus.
"We've just got to find a way to keep winning," he said. "The biggest thing right now is to stay positive. Stay together."
— Julio Vega contributed to this report