POST-GAME: Underdog Brookhaven ends Eastfield's basketball season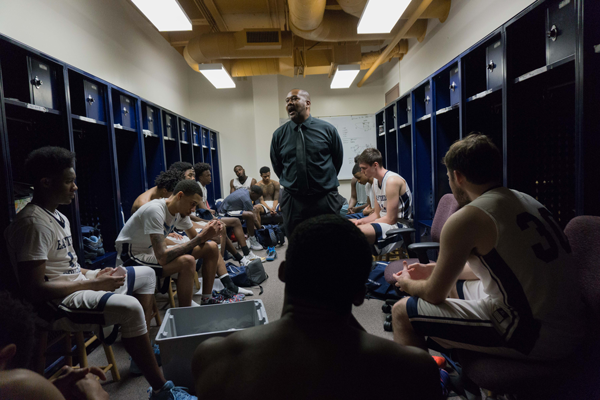 By JULIO VEGA
@JulioVegaETC
On their home court, the Harvesters' basketball season came to an abrupt end after a 102-98 upset loss to Brookhaven in the first round of the Region V Metro Athletic Conference Tournament.
Brookhaven finished last in conference, failing to win a single game, but came out on top on Feb. 21 to shock the first round hosts.
The Bears started the game fast behind a strong defense and 3-point shots.
At the break, Brookhaven led 55-46 and sustained the momentum throughout the second half.
Eastfield came back from a 19-point deficit and cut the lead to three points with just over two minutes remaining.
But Brookhaven didn't give up the lead through the entire second half, scoring key free throws in the closing minutes.