Despite strong overall start, Harveters' basketball team held to 3-3 in conference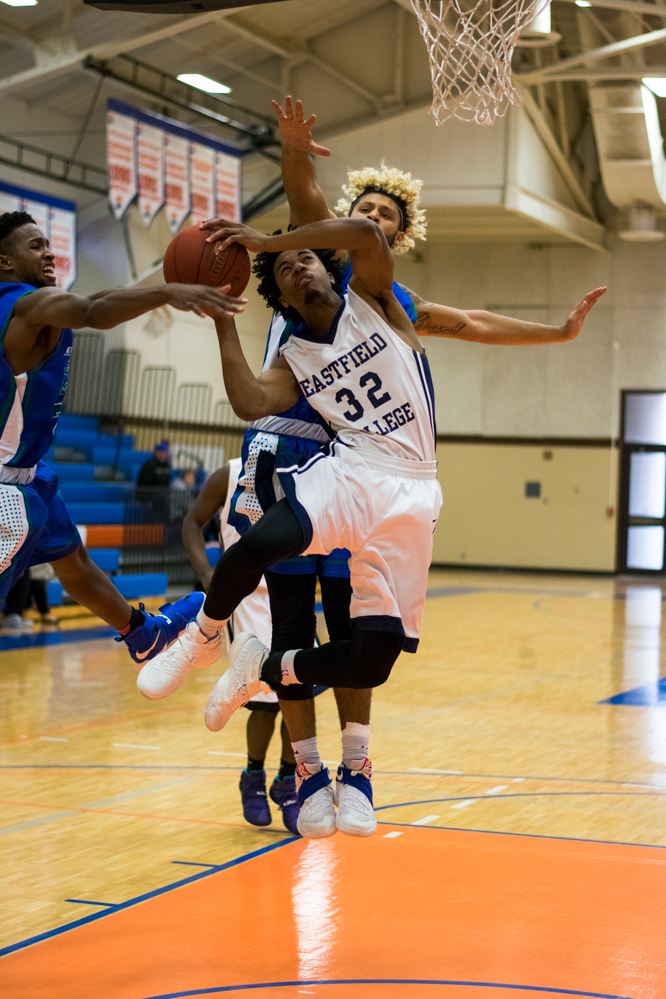 Metro Athletic Conference play is more than halfway complete, and the Eastfield Harvesters basketball team has stumbled to a 3-3 record.
A loss in the past two games has seen them drop to third place in the league standings.
While the Harvesters are still ranked fifth nationally with an overall record of 19-6, they have been inconsistent in games against conference opponents.
They lost their opening game to North Lake 116-110 in overtime, then won their next three, defeating Brookhaven 105-92, Mountain View 95-84 and Cedar Valley 109-94.
"We've have got to find a way to get ourselves in a good position for the tournament," coach Anthony Fletcher said. "There's a lot of basketball to be played still."
Fletcher wants to keep the Harvesters focused from game to game.
He knows what's at stake nearing the start of the postseason.
With a spot in the national tournament on the line, there isn't much room for error.
"We ask for perfection even though it is impossible, because when you go for perfection, you will find success," he said. "It starts with defense. We've got to defend. We've got to play hard. Hopefully, we can make some baskets as well."
[READ MORE: 1997 CHAMPIONS REUNITE, REMINISCE]
Despite their recent struggles, the Harvesters still believe they can finish the season strong.
"We have very high confidence, and it gets higher with every game," point guard JJ Murray said. "We have great depth with 10-plus guys that can play, and we play good team basketball."
The Harvesters have six players averaging double digits in scoring.
"Everybody on the team can score," said shooting guard D'Angelo Streeter, who leads Eastfield in scoring, averaging 20.1 points per game so far this season. "There are mismatches at every position. We all have a winning attitude and make sure to focus on winning the next game ahead."
Fletcher said Eastfield must limit its mistakes and improve its overall play in order to advance in the postseason.
He said the team is aiming for at least the second seed, but they will fight for first until the very end.
Eastfield will host Brookhaven tonight at 7 p.m. and will visit Mountain View on Feb. 11.
Next week, they host Cedar Valley on Feb. 15 and visit Richland on Feb. 18 to wrap up conference play.
—Julio Vega contributed to this report