Harvesters take lead in conference without star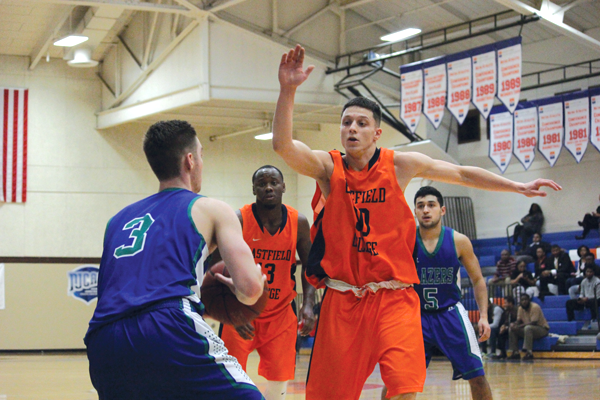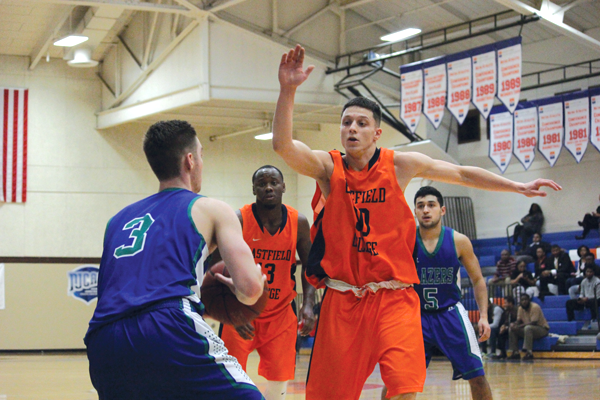 By Brianna Harmon
The Eastfield Harvesters have compiled a 5-2 record in conference play since losing star player Tevin Corprew to academic eligibility after the fall semester.
Corprew was a five-time Region V Player of the Week during nonconference play.
He led the nation in points, assists and points per game.
He scored 509 points in 16 games, an average of 31.8 per game, and had 152 assists.
"To me as a coach, it seemed like you were kind of playing a video game," Harvesters coach Anthony Fletcher said of watching Corprew play. "He was that good."
Despite the setback, Eastfield has remained strong with a 20-7 record, including 6-2 in the Metro Athletic Conference.
The team started conference play by beating Cedar Valley by 37 points.
The Harvesters then won close games with Mountain View and North Lake in the final seconds.
Danzel Whitemon, Tre Anderson and Zack Duncan have each earned Region V Player of the Week honors since conference play began.
The Harvesters' most recent win, 98-71 against Brookhaven on Feb. 6, put them in first place in the conference and two games away from clinching the regular-season title.
The Harvesters are on the road their next two games, one at North Lake on Feb. 10 and one at Richland on Feb. 13.
They will play Feb. 16-22 in the conference tournament for the right to advance to the national tournament in New York in March.
The Harvesters have been national champions once before with coach Bob Flickner at the helm.