Different countries, identical obsessions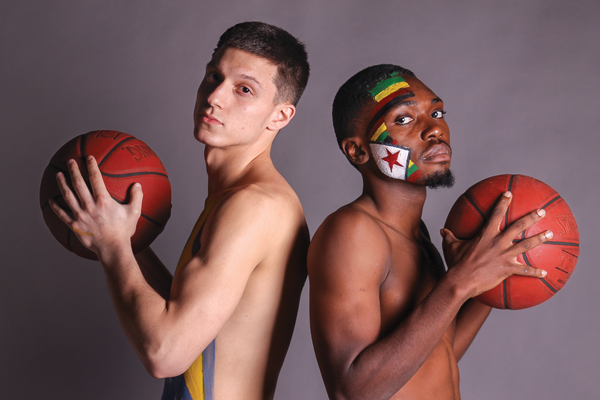 Different countries, identical obsessions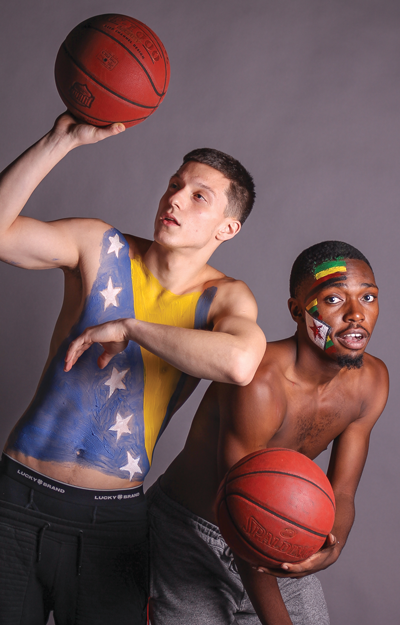 By Brianna Harmon
Eastfield sophomores Din Androk and Teekay Biti left their home countries as children for different reasons, but both came to the college for the same reason: basketball.
Androk was born in Bosnia, while Biti was born in Zimbabwe. Both players are reserve guards for the Harvesters.
Androk came to the United States as a young child and graduated from Lee High School in Houston.
"I'm a lot more humble [than many players] just because some people don't get to play this game where I'm from," he said. "They are still surrounded by bombs and what not."
Androk's older brother taught him how to play basketball when Androk was in the sixth grade.
"My brother is my best friend," he said. "He knows me better than anybody."
Androk says the pureness of the game drew him in.
"I played all the sports, but basketball stood out to me," he said. "I fell in love with it."
Androk, who is shooting 40 percent from beyond the arc, is known for always being willing to take a shot. He spends hours in the gym practicing every day, working to improve his form. He has been a regular contributor for Eastfield this season, but he is out for the season with a knee injury.
"Din is a big-time shooter," Harvesters coach Anthony Fletcher said. "He shoots it at a very high level. He sparks our team when he is making shots. It's fun and exciting to watch."
Biti moved to the United States when he was 6 years old.
"[Zimbabwe] is home to me, but Dallas is as well," Biti said. "I love Dallas all in its own, and I love Zimbabwe all in its own."
Biti remembers spending days at a time at his grandparents' house in Zimbabwe when he was a child. He said he would like to visit the country more because he has family there, but he hasn't been able to return for five years.
"Zimbabwe is always family-centered," Biti said. "We have gone through hard times because the government is corrupt out there, but living out there in Zimbabwe is an experience. I really want to go back."
Biti said it wasn't a big transition to come to America since English was his second language in Zimbabwe, but subtle cultural differences were difficult at first. He was introduced to basketball by a childhood friend after moving to the United States.
"Once I met my friend at school, basketball just kept sticking because I could play it all the time, and then when [the soccer field] got cold, you didn't see me outside," Biti said.
He grew up playing soccer but made basketball his sport despite his father's preference for the former.
"My dad loves soccer," Biti said. "I think he would have wanted me to play it. It is funny because my older brother played rugby whenever he was growing up, and that is why he went to Australia. For me to play basketball it is a little different that we didn't play the sport that my dad loves."
Biti's biggest dream is to play for the Zimbabwe national team one day.
"If the opportunity ever came up, I am definitely going to take it," he said.