Former coach enters hall of fame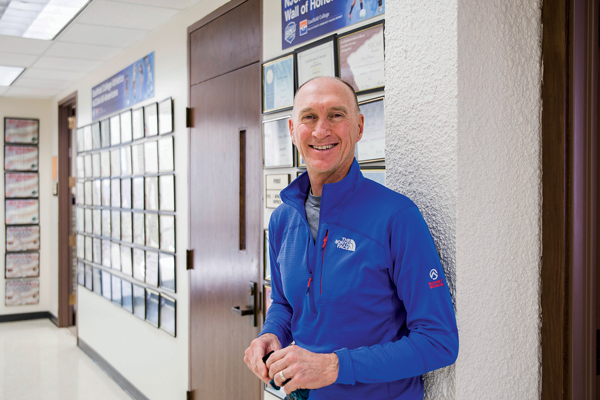 By Brianna Harmon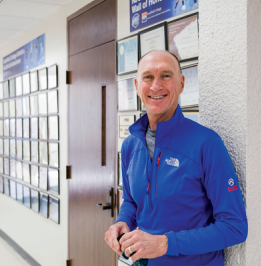 Former Eastfield basketball coach Bob Flickner was selected yesterday into the 2016 class of NJCAA Men's Basketball Coaches Association Hall of Fame.
The Harvesters won a national title in 1997 under his guidance.
In his 23 seasons as head coach, Flickner racked up 423 wins and ended his conference career with a 178-44 record.
He led Eastfield to 12 consecutive conference championships and 15 in a 16-year span. His teams routinely played in the national tournament between 1986 and 1998.
Flickner served 14 years as the director of athletics on campus and was the NJCAA Region 5 representative for several years.
Flickner was named NJCAA Region 5 Coach of the Year multiple times in his career along with NJCAA Division III Coach of the Year.
Flickner is now a physical education professor on campus. He was honored at the spring convocation ceremony for 40 years of service to the district.
Two other coaches, Garrett (Md.) head coach Denis Gibson of Garrett College in Maryland and Alonzo Bradley of Hinds Community College in Mississippi, also entered the Hall of Fame.