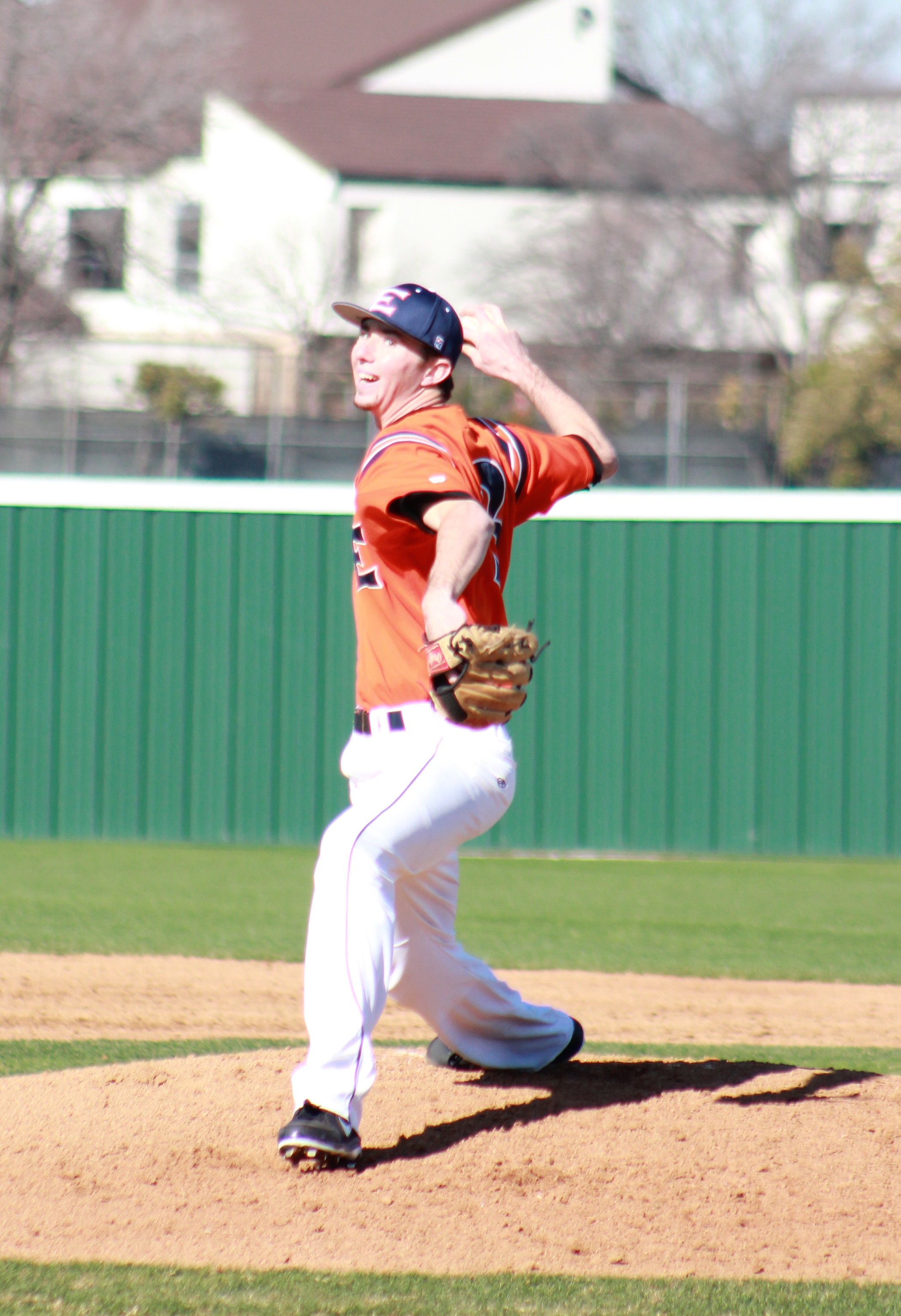 By Jason Samuel
Baseball coach Michael Martin is eager for his team to repeat its 2011 national championship run. Last year the Harvesters won the MAC conference, but fell short of their goal of repeating as national champs.
"Our expectations are to be in the postseason and win every year, but we have to play really good baseball at the end," Martin said.
The Harvesters have won their conference three years in a row, but they lost in the district tournament last year, leaving a bad taste in their mouths.
Despite losing several key players, the Harvesters were ranked No. 8 in the NJCAA preseason national poll.
"We have only about six or seven returning players," Martin said. "We have to see what the new players are capable of. We have a talented team, but we have to see what kind of chemistry we have."
All championship teams have an identity, but the Harvesters are still finding theirs.
"We have good hitting, good defense and great depth at pitching." Martin said. "We have to see the new players perform."
Great things are expected out of returning pitcher Miguel Saavedra, who was a closer for the team last year. He stands 5-foot-11 and weighs 194 pounds.
Saavedra had problems with arm tenderness last year, but Martin said he is expected to be at full strength this year.
Another key player is Mike Fredebolling, who played second base last year, but is making a transition to third base this season. Fredebolling suffered a broken wrist in the fall and could not play the second half of the season, which was a huge loss for the team.
Because of the Harvesters' past success, the expectations and confidence of the team are high. If they win another MAC title, it would only be the third time in school history that the team has won four consecutive conference championships.
"We really don't go through the schedule circling games, but other teams probably circle Eastfield on their schedules," Martin said. "We expect to be the conference champs every year, and that's our first goal."
Confidence comes from leadership, and Martin's confidence seems to have rubbed off on many of the players.
"We are bringing the ring back to Eastfield," freshman pitcher Matt Terrones said. "We are hungry. The only pressure is for us to get better."
The season began Feb. 1 when the Harvesters beat the University of Texas at Dallas 18-3. They followed that up by splitting a doubleheader with  LeTourneau.
The Harvesters believe that success will be a common theme throughout the season.
"I look forward to every game," Terrones said. "I feel we can win every single one, all the way to the championship."