Opinion: Mavericks win in pre-deadline trading with young, dynamic players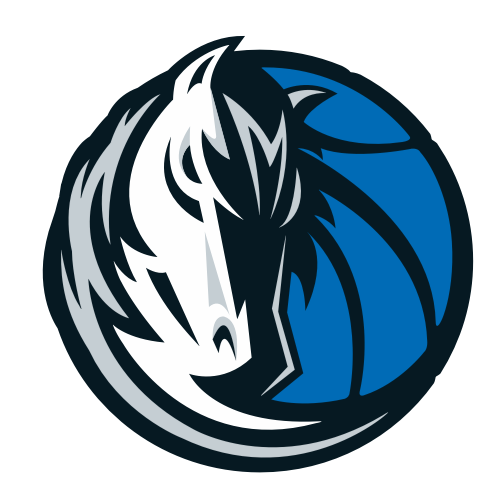 Every February, the NBA has a deadline for teams to trade players and draft picks with other teams. The reasons for making trades varies from team to team.
For some, it's to be a championship contender. For others, it's to rebuild into a playoff hopeful.
When these trades take place, the teams involved all believe they won.
Whether that is true or not, only time will tell. In the mean-time, fans will speculate on which teams were the winners and losers. Here's how I see it:
Biggest winner: Dallas Mavericks
The Mavericks made two trades before the deadline that will make them a true title contender in the next season or two and set up the post-Dirk Nowitzki era very nicely.
First, they got their rookie sensation, Luka Doncic, some help by trading for all-star Kristaps Porzingis and guards Tim Hardaway Jr., Trey Burke and Courtney Lee from the New York Knicks in exchange for Dennis Smith Jr., DeAndre Jordan, Wesley Matthews and two first-round picks.
Second, they were able to create more cap space for the future by trading away Harrison Barnes and his large contract to the Sacramento Kings in exchange for Justin Jackson and Zach Randolph, whose contract was later bought out.
With both of those trades, the Mavericks have created a young, exciting dynamic duo in Doncic and Porzingis, but they also created cap space to potentially sign a top-tier player like Kevin Durant, Klay Thompson or DeMarcus Cousins.
They could also sign two middle-tier players like Khris Middleton, Tobias Harris or Kemba Walker. Either way, it sets up a bright future in Dallas.
Biggest loser: The Los Angeles Lakers
The entire NBA world was waiting on the LA Lakers to acquire New Orleans Pelicans superstar Anthony Davis, but they couldn't get the trade done.
The Lakers tried their best by offering almost everybody on the roster not named Lebron James, along with Shaq's statue and a couple of championship banners.
The trade rumors led to confidence and chemistry issues on the team, with the Lakers losing to the Indiana Pacers by 42 points on Feb. 5.
Whether these younger players can get their heads back into the game and try to make the playoffs will be interesting to watch
Best power struggle: Eastern Conference contenders
The top teams in the Eastern Conference had themselves a busy deadline day trying to one-up each other.
The Milwaukee Bucks added more depth by acquiring veteran scorer Nikola Mirotic and gave up basically a 2-liter soda and a bag of chips to do so.
The Toronto Raptors also added former all-star and Defensive Player of the Year Marc Gasol. And the Philadelphia 76ers, who had already acquired all-star Jimmy Butler earlier in the year, went all in by trading for forward Tobias Harris and a bunch of great bench players.
Even though they gave up a lot in those deals, the 76ers are confident that they can win it all this year. The Boston Celtics didn't make any moves during the deadline, but they still won since they're in the Anthony Davis sweepstakes.
Biggest missed opportunity:
Memphis Grizzlies The Memphis Grizzlies should have traded both of their franchise stars, Marc Gasol and Mike Conley, in exchange for valuable assets to start their rebuilding process.
But they only traded Gasol and got two aging veterans, a decent young player and a second-round draft pick in 2024.
Keeping Conley only delays the inevitable rebuild and is sadly wasting the last few years left in his career. He deserves to play for a contender.
Biggest question marks:
New York Knicks and LA Clippers In the long run, the two biggest winners or losers in this year's trade deadline could eventually be the LA Clippers and the New York Knicks.
It just depends on what transpires in the 2019 free agency period. Both teams made trades to create a lot of cap space, so they can sign not one but two top-tier superstars. But if they don't, they will end up as star-less teams in a star-driven league.