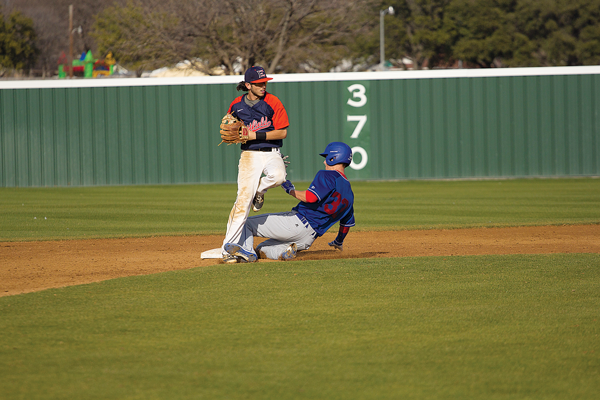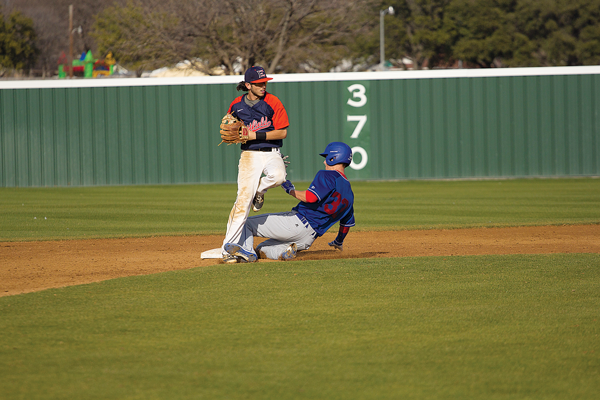 With inconsistent play plaguing the start of the new season, the Eastfield Harvesters baseball team is hoping to recover as they near conference play.
"It has not [been] very far down the line," coach Michael Martin said. "If we're playing our best baseball right now at this point in the year, I'm worried."
Losing seven out of their first 11 games has shown an uncharacteristic lack of dominance. Losses in their opening six games followed by winning four of their last five shows that play in the diamond has been faltering.
In those games, the Harvesters have scored 88 runs but allowed a batting average against of .341 compared to their own .292.
However, with three wins on the bounce, the team is beginning to hit their stride. Early stat leaders include catcher Will Crooker and pitcher Paul Bowman.
Crooker leads the team defensively with 54 total chances: 45 putouts, and nine assists.
Bowman has 17 strikeouts, averaging 8.66 per game pitched while also recording one putout and two assists, per the National Junior College Athletic Association.
Martin knows expectations are high this year after the team won the NJCAA Region V championship last spring.
[READ MORE: 1997 national champions reunite, reminisce]
"We're used to winning," he said. "We have a tradition of winning here, and I expect this team to carry that on. We have gone on a slow start, but we hope to pick that up, get into conference play, get on a roll, play well enough [and] get into the district tournament."
With 16 freshmen on the team, the Harvesters are aware of their inexperience.
"We're still a pretty young team, so we've got a few young jitters out there," sophomore center fielder Joseph Sanchez said. "Being the team we were last year, that puts a lot of pressure on us. But at the same time, it sets the bar high for us. We can be that good."
Martin believes that maintaining consistency in offense and defense will be the key.
"There's been positives on both sides of the ball," he said. "It just hasn't happened at the same time for us. We've gone out and scored 10 runs in a loss and 14 in another. Then we turn around and throw a two-hit shutout."
He added that with only 11 of 56 scheduled games played, there's plenty of time to turn things around.
He wants the team to have a short-term memory regarding game results.
"Wins and losses, they don't mean a whole lot until further down the line," Martin said. "We go out and win a ball game. So what? We forget about it. We've got to turn around and play another ball game. Same approach if we lose. We forget about that one and move on the next one. You can't let those highs get too high and the lows get too low."
Martin said proficiency will come with time and has confidence that the team will come together against conference opponents.
[READ MORE: Plaque at field honors Harvester's first baseball coach]
"We're gaining [experience] against some really tough competition," he said. "We play quality competition, and I think that's where it's going to pay off."
Catcher Skylar Black, who transferred from Stephen F. Austin State University, has shined offensively for the Harvesters, according to Martin.
Black is hitting .515 with a .568 on base percentage and 21 RBIs in the last 11 games. He also boasts three doubles, a triple and four home runs, more than anyone on the team.
"I want to keep improving," Black said. "I expect us to pick it up. Our offensive production is there. We've just got to finish games and win."
Crooker said that despite the slow start, the team has its priorities set.
"We want a national championship," he said. "But [it's] conference right now. I want to try to be a leader on the team and try to set standards high and have everybody's eye on the same goal. We need to execute in practice, go into games with high intensity and look for a 'W.' "
Martin said that in order for the team to survive the long season, they must find their footing and stay steady.
"We see it in practice every day," he said. "We're taking steps in the right direction. As long as we're moving in that direction and taking positive steps to get better, we'll get there."