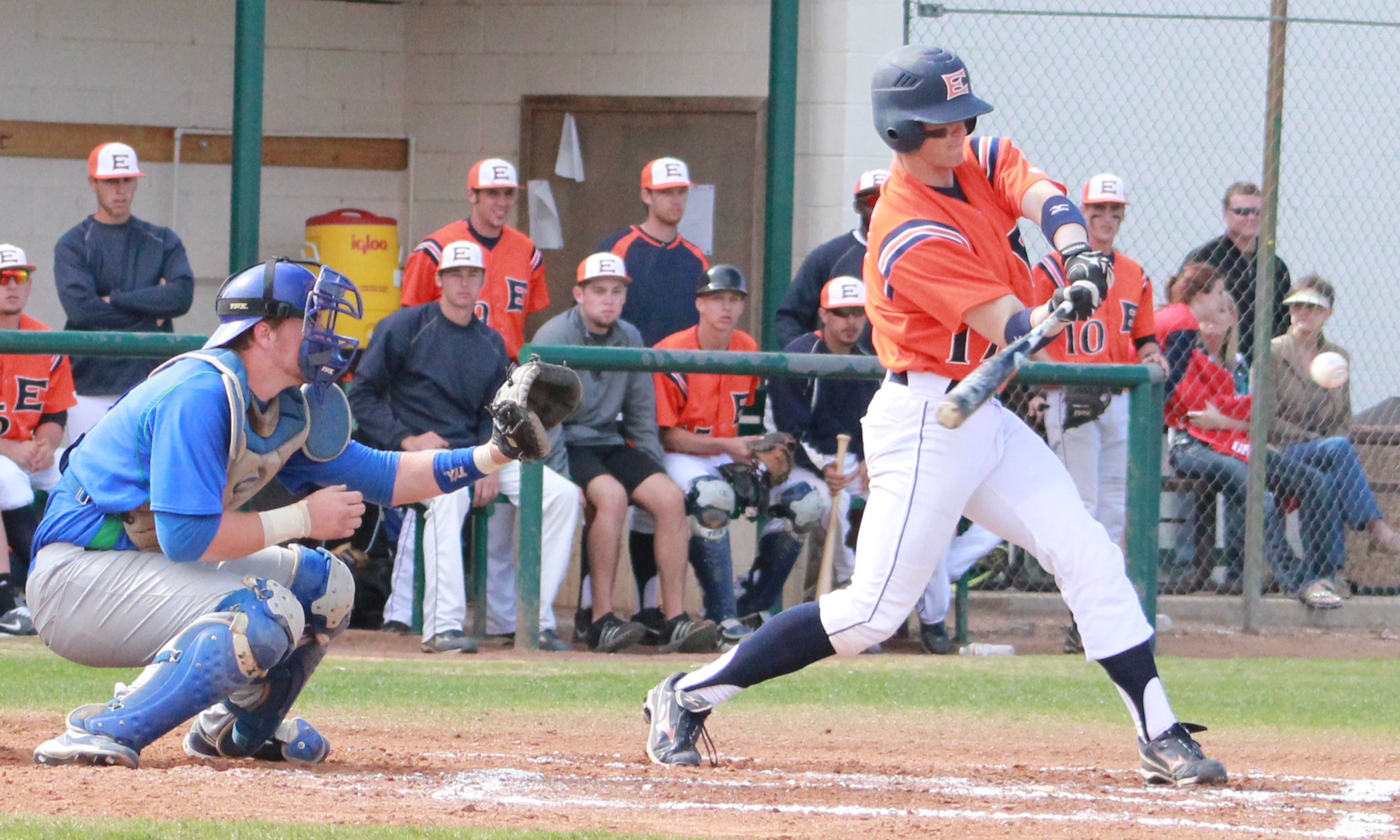 By Jason Samuel
It was only the second game of the season, and Connor Tobias was ready to enjoy his last year of playing football at Mesquite High School.
Mesquite kicked off, and in an effort to tackle the returner, Tobias ran downfield and was hit in the knee.
"I planted my foot to change direction and two other guys hit my knee, and my knee went the wrong direction," said Tobias. "I knew I was done."
Tobias blew out his knee, tearing his medial collateral ligament (MCL) and anterior cruciate ligament (ACL). The injury ended his football career and was a horrific event in Tobias' life.
"I think about it every day of my life," he said.
Tobias, who was offered football scholarships by Texas A&M and Vanderbilt, suddenly had to think of a new plan.
"I remember lying on the table on the sidelines telling my mom, "What am I going to do now," he said.
After surgery on his knee and three months of rehabilitation, Tobias was still focused on sports and decided to fall back on baseball.
Eastfield College and San Angelo State were both eager to welcome him to their programs.
"He always told me he was feeling better and better every day," Harvesters coach Michael Martin said. "He is a tough kid, and nothing can hold him back. That's what I liked about him."
Tobias chose to play at Eastfield College even as he struggled to come to terms with the fact that he could not longer play football at Texas A&M.
Things turned around quickly, though.
Today, Tobias is an important part of Eastfield's baseball team. He fought through adversity to help the Harvesters win the 2011 NJCAA national championship.
"Our baseball season started slow, but what gave me motivation was when we played Grayson Community College, who was ranked No. 2 or 3 at the time, and we won 4-2," Tobias said. "I knew we were capable of going all the way."
That type of motivation helped lead Eastfield to the championship and earned Tobias a championship ring, one that represents his hard work and dedication.
"In Game 7 of the championship, Connor made one of the biggest plays of the game when he threw a runner out at home late in the game," Harvesters outfielder Trevor Moon said of the strong-armed outfielder. "He is a great teammate and plays a big part on our team."
Next year Tobias plans to play baseball at Louisiana Tech. He is also working hard in the classroom, holding a 3.3 GPA, and shooting for another national title.
"The year we won the championship Connor did very well," Martin said. "He swung the bat great and made a couple of great defensive plays. He really leads by example. This season I see him as a leader and a key guy, someone we can depend on."