Harvesters face Harper in national final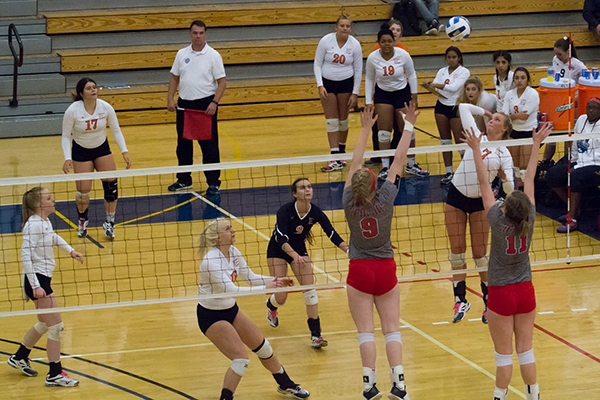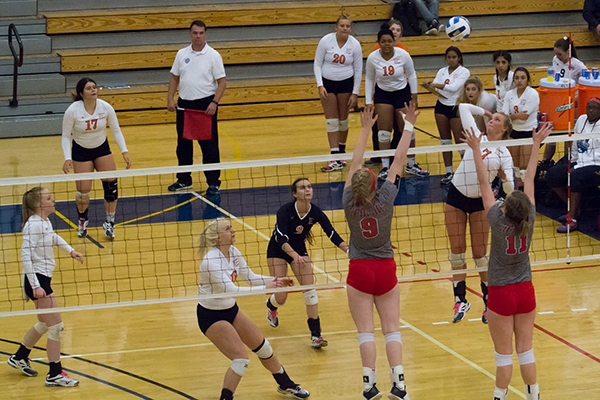 Eastfield will play against Harper in the final today at 4 p.m., hoping to become the first women's team in school history to win a national title.
The volleyball team made history last night by becoming the first women's team in school history to ever reach a national championship final.
A tearful Brandon Crisp took in the moment as the players went over to the traveling supporters in the stands, which included player's parents and family as well as President Jean Conway and Sharon Cook.
Crisp said he's happy for the team and the team will give it their all in the championship match.
"That's what we've been aiming for all year and now we get to play for it," he said.
The semifinal against Central Lakes was a rematch of last year's third-place decider. The result was the same.
The Harvesters swept the Raiders (25-21, 25-13, 25-18) to reach the final, where they will face Harper College, the defending champions.

In the first set, Eastfield took a 5-1 lead, with all their points coming from serves by Payton Costlow, but Central Lakes never trailed too far behind after that. As the set went on, they kept the scores close, finally tying at 21-21. The Harvesters rallied and took the next four points to win the set.
The second set started more evenly with the score 5-4 to Eastfield. Then, the Harvesters surged and began to extend the lead to 13-8. After that, the team took 12 of 17 points to go take the set.
In the third, the team took a 5-2 lead and never looked back from there. The closest the Raiders were was closing the lead was when they were within four points at 20-16, but couldn't catch the Harvesters.
Faith Faulkner said the team is excited for making it to the final after having missed out last year.
"Me, Payton and Kerstin looked at each other when we were two points away," she said. "Last year, we cried for this moment because we didn't make it and this year we're crying because we did."
The match can be streamed live at njcaatv.com.
Follow JULIO VEGA's sports blog and on Twitter for the latest on the volleyball team's national tournament trip.