Editorial: Censorship on campus spells doom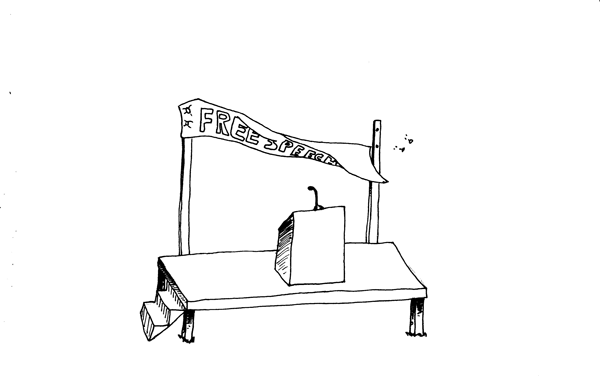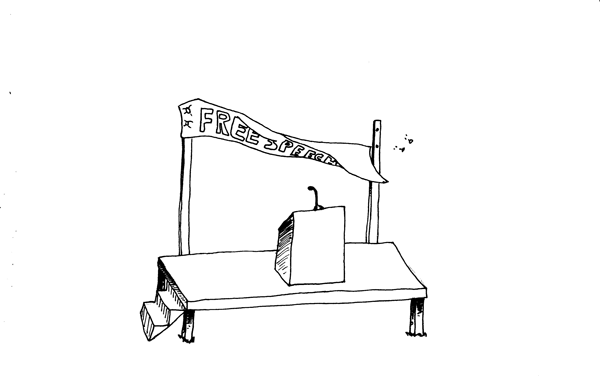 The growing efforts to limit or ban disagreeable speech on college campuses is a dangerous path that, if successful, could spell the end of the First Amendment as it is written in the Constitution.
The Et Cetera stands by the rights of all people, no matter how controversial their views, to speak on college campuses.
Hateful, racist, bigoted or sexist speech must be protected or all speech will be threatened.
Colleges and universities coddle their students and protect them from hurt feelings by banning speech deemed "hateful" or otherwise bigoted.
This not only violates the First Amendment, it goes against the spirit of higher education.
The free expression of ideas, views, beliefs and thoughts is one of the most essential aspects of college atmospheres that fosters personal intellectual and emotional growth.
Removing this part of higher education would hurt only those seeking to better themselves and their place in the world.
Fighting against free speech hurts everyone, not just those directly targeted.
By setting a precedent for limiting freedom to express all views, everyone is at risk of being censored or silenced.
Banning disagreeable ideas is an authoritarian trait adopted by every memorable dictator and tyrant in memory.
Educational institutions that embrace this tactic are placing themselves in a position of opposition to freedom and the democratic-republic systems that make America the freest nation in human history.
In the 2015-2016 academic year, attacks against free speech on college campuses became a clear problem.
Transgender rights activist Janet Mock was shouted off stage because her event was sponsored by pro-Israel organization Hillel.
Conservative writer Ben Shapiro, who planned to deliver a lecture on microagressions, Black Lives Matter and safe spaces, was disinvited from the University of California at Los Angeles — only rescheduled after Shapiro threatened legal action.
Even Nicholas Dirks, chancellor of the historically progressive University of California at Berkeley, left the stage in the middle of a public discussion on the value of higher education.
The irony that the campus credited with sparking the free speech movement is now an enemy of that very right is rich enough to give you gout.
Protesters' shouts drowned out Dirks' words, accusing him of being unsympathetic toward the plight of black students and saying that his salary was too high.
Other speakers who were disinvited that year included rapper Action Bronson due to claims that his lyrics were misogynistic and Emily Wong due to student complaints that she could not speak with authority about racial issues and transgender rights.
Jason Riley, a black columnist for the Wall Street Journal who had made claims that liberals made it more difficult for black Americans to succeed was also disinvited.
  The free speech attacks have only worsened and evolved to include physical violence.
  In February, Antifa activists started a riot on the campus of UC Berkeley that led to the cancelation of the event.
The self-proclaimed anti-fascists attacked Trump supporters and bystanders during a talk from conservative provocateur Milo Yiannopoulos.
  The riot at Yiannopoulos' event sparked a conversation — one that is not always civilized — about what views speakers should be allowed to espouse on college campuses.
  The day after riots shut down Yiannopoulos' event, comedian and co-founder of Vice News Gavin McInnes was pepper sprayed at an event at New York University.
Protestors outside NYU threw punches at McInnes' supporters, resulting in arrests.
Protestors justified their actions by claiming McInnes is a proponent of hate speech and a fascist.
In May, protestors attempted to shout author Charles Murray off stage at Middleburry College.
When he moved his event to another room, they pulled fire alarms.
When he finally finished his speech, he and the professor who interviewed him were attacked.
The professor, Allison Stanger, suffered a concussion after a protestor "grabbed her hair and twisted her neck," the New York Times reported.
Conservative student groups at UC Berkley have reported being attacked and stalked by liberal peers and videos have shown their promotional materials and property destroyed or vandalized by other students.
The threats do not come from the speakers, who are simply proposing and discussing ideas.
They come from the groups that come armed with pepper spray, stun guns, knives, brass knuckles and bike locks to attack those who they disagree with.
  But American college campuses seem inundated with the idea that if someone is sharing views students see as potentially fascist, racist, bigoted or hateful, it becomes OK to "punch Nazis" or dox and call for the dismissal of liberal professors in an contradictive move to protect freedom and democracy.
  As Americans, we must come together to reject the idea of criminal hate speech.
As college students, we must be willing to look past our beliefs and sensitivities to hear and discuss, in a civilized manner, opposing views.
  If we begin stifling the speech of those with whom we disagree, we set a precedent that allows for the end of our right to share our own views.