Editorial: Dallas must persist in Harvey relief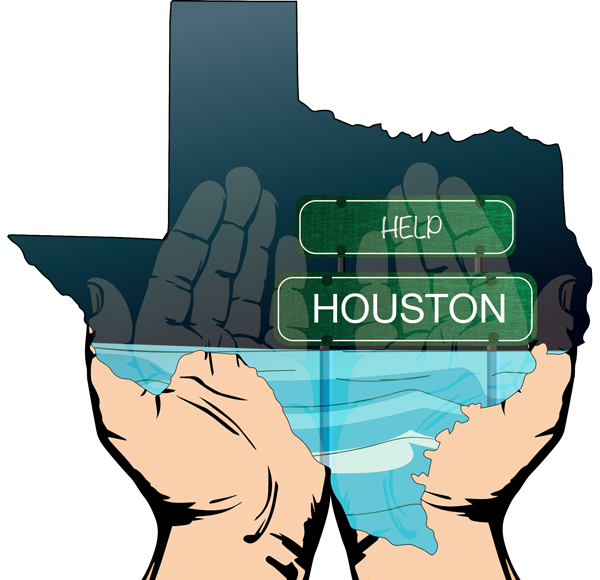 In the wake of any disaster the size of Hurricane Harvey, there are tremendous needs throughout the community that last beyond the current news cycle.
As winds and rain tore across Southeast Texas, it was immediately clear that Texans have a long road ahead of them.
While some have began recovery, evacuations are still underway in the areas affected.
It is vital that we, as the Eastfield community, take an active role in contributing to the relief efforts that will take place over the next months and, even more, over the next several years.
On Dec. 26 2015, North Texas faced tornadoes that devastated entire communities and left hundreds homeless.
For these families recovery is still ongoing.
Harvey has devastated Texas communities from Rockport to Galveston to Houston.
The news cycle will move on from Harvey when the death toll stops rising, but the hurt in the community, the need for love, compassion and active efforts to assist the healing process will remain.
It will be easy to forget the disaster. It will be easy to put out of our minds the flooded streets, destroyed homes and wet, hungry Texans who are in the news. We must not do that.
We need to be ready, willing and able to volunteer our time, donate our money and offer a hand both now and in the future.
Volunteer with the Red Cross, a local church, a food pantry or any organization actively working to aid those affected by the storms.
Red Cross shelters across Dallas need volunteers. From cooking to donation collection, working a front desk to simply being there for people, there's a way anyone can get involved.
Volunteer with local churches and help sort donations or cook meals for those affected.
There's also ways to contribute to efforts in more specialized ways.
Local business owners can offer free services to refugees.
Licensed hairdressers can go to a shelter and offer free haircuts to children, just be sure to contact the shelter beforehand.
Restaurants can provide a fresh-cooked meal.
Clothing stores can offer new clothes to those who have lost everything in the flooding.
Simple gestures can mean more than we realize. Local musicians can play music outside shelters. Artists can visit shelters and create uplifting art with chalk on sidewalks.
Instead of donating diapers, formula and used clothing to the Red Cross — they won't turn donations down but will tell anyone who asks that they already have enough — get gift cards to stores like Walmart or fast food places where a family can grab a cheap meal.
Help lift the spirits of a family by giving gift cards to a movie theater, Chuck E. Cheese or Build a Bear Workshop.
Whatever you do, don't move on when the news cycle does.
Stay engaged in whatever way you can and keep yourself attentive for opportunities to help throughout the relief and recovery processes.