Editorial: Eastfield bachelor's degrees a victory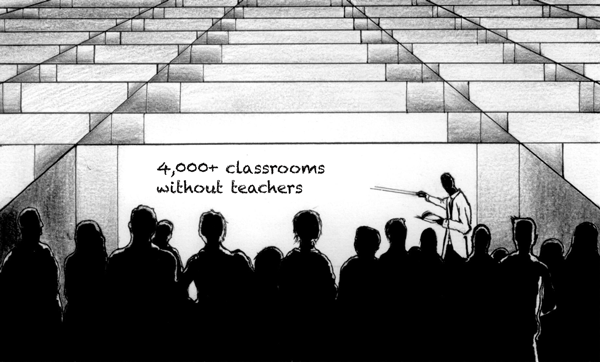 With more than 4,000 classrooms in need of qualified teachers, Eastfield and the Texas Legislature are taking steps to improve the quality and availability of pre-k through third-grade education in Dallas County.
In three to four years, Eastfield will begin offering a bachelor's degree in early childhood education to combat the teacher shortage.
This move will benefit the community, not just now, but in long-term education, employment and success for children educated in Dallas County. This has come much to the dismay of four-year universities.
Universities argue that they already offer these degree programs and that a community college would be stepping out of its traditional role of workforce preparation.
The shortage of early childhood educators is a drastic community need in Dallas County, and it is a sign that the degrees offered by four-year universities have failed to produce.
While four-year universities argue that Eastfield should not be able to offer this degree because of legal status as a community educator, we believe their main concern is the competition they will face from an institution that can offer the same degree for a lower price.
This would not be a concern if these same institutions were competent in providing for the needs of the communities, but their inability to market an education in childhood development has caused a problem that will echo through the education system and, eventually, the workforce.
The fewer early childhood educators, the larger the classes. The ability of teachers to properly educate their students is therefore hindered. Students who do not get the proper educational foundation they need are likely to have difficulties throughout their entire academic careers.
In the end, Eastfield will be responsible for correcting the problem: either by providing the educators that will give the children of Dallas County a real shot or by providing remedial education to students when they reach Eastfield.
The only reasonable thing to do is correct the problem ahead of time.
The efforts by four-year colleges to stifle this opportunity are a sign of their disregard for the community so long as their enrollment numbers, funding and reputation do not take a hit.
The passage of this law is a victory for both Eastfield and the community it serves. It should be celebrated, not attacked, by the four-year institutions charged with educating and enriching the community.