EDITORIAL: 'Get out and vote' not just a catchy slogan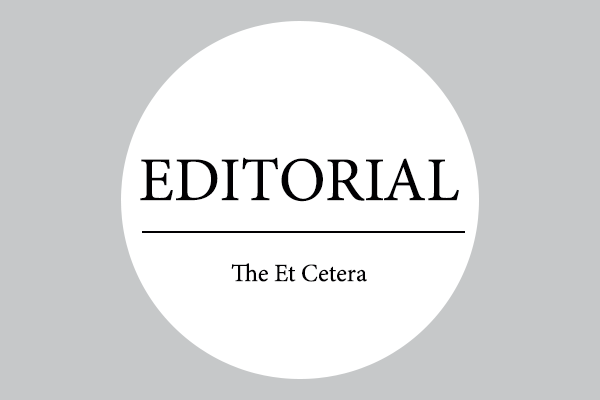 In the final months of one of the most controversy-laden presidential races in United States history, the average American is unfortunately becoming less and less motivated to vote. Amidst the litany of scandals and relentless mudslinging, many are finding it pointless to visit the polls, much less choose a candidate.
We're sure you're tired of hearing the same old phrases every four years. Get out and vote. Your vote matters. People have died for the right. But just because they're overused doesn't make them wrong.
A mere few hundred votes would have put a President Al Gore in the Oval Office. One vote per voting precinct would have given us a President Richard Nixon eight years sooner. And who could forget the infamous "Dewey Defeats Truman" blunder of 1948, where an erroneous headline would have become truth with just a few votes more?
A common concern raised in this election is that an alarming number of prospective voters believe they have no choice but to "settle for" a candidate, that modern politics are so polarized that they may as well not show up to the voting booth at all.
People shouldn't be guilted into a vote, but they also shouldn't feel that refusing to vote at all somehow helps the system.
You're fully within your right to choose not to vote for a candidate, but a refusal to participate in any part of the elective process doesn't take power away from that candidate; it only takes power away from you.
Even if you don't like what the Democratic or Republican parties have to offer for this presidential election, a third party is always an option. And there is more on the ballot than just one race.
You have 72 days left to learn about what's at stake. Do your homework. Read and watch media reports. Talk to your professors. Make use of nonpartisan voters' guides, such as the one from the League of Women Voters. Register to vote. Registration drives will be held on campus the weeks of Sept. 12 and Oct. 3. Participate in pre-election events on campus, such as lectures and a mock debate.
Nov. 8 marks the next Election Day. Regardless of your political affiliations, you have the right and responsibility to make your voice heard.