Don't wait for a new year to resolve on a new you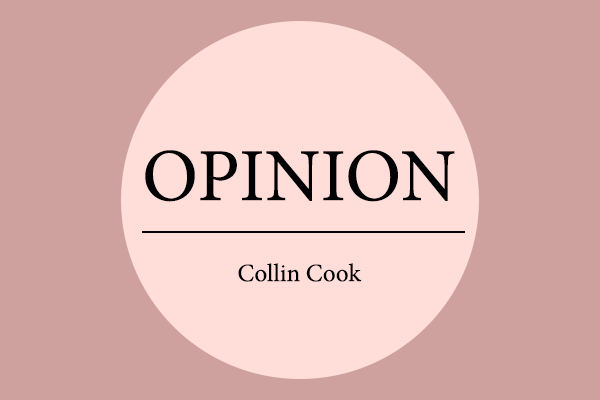 By Collin Cook
It's February and the pressure to follow through with our New Year's resolutions is fading into the background of our busy schedules.
We often don't pay much attention to what others and ourselves are telling us. We want to change and to better our lives and the lives of our family. We want to become strong and lean or maybe to finally give up smoking — a so we wait the entire year until Jan. 1 to set it all in motion.
Sir Isaac Newton knew a lot about motion. He was the English physicist who discovered gravity when an apple fell from a tree and hit him in the head. He gave us what is called the three laws of motion.
Newton's first law says, "Every object in a state of uniform motion tends to remain in that state of motion unless an external force is applied to it."
In this case, we are Mr. Newton. And each year we get hit with the same apple — again and again — sometimes three or four at a time, until finally, we get up and move from under the apple tree.
The apple — in this case, the force — is our pressure to change — to move. We feel these pressures because we understand the significance of healthy living and wellness, but unfortunately, the nagging voice inside of us that wants us to whip ourselves back into shape, is quickly quieted by the voice that says, "Quiet! I'm busy." So we give up and we return to our spot under the apple tree until Jan. 1 of the next year.
I guess it wouldn't be surprising to say that 88 percent of resolution goals end in failure.
That means that in 2013, when an estimated 40 million Americans smoked cigarettes, if every single one of them made a New Year's resolution to give up smoking — about 35.2 million people would fail. One in 3 of them would quit quitting before the end of January. New Year, same me.
Sensibly, we can conquer the loathed resolution phase to enjoy a healthier, more progressive lifestyle of personal growth while also influencing others, by word or by example, to also embark on their own personal resolution journeys.
The late Steve Jobs found himself under an apple tree when he planted the seed for one of the most influential technology companies in the world. Jobs was fired from Apple Computer Company, the company he founded, and responded by starting up another company. He eventually sold NeXT to Apple and triumphantly returned as CEO.
He once reminded us at Stanford's 2005 commencement ceremony, "Remembering that you are going to die is the best way I know to avoid the trap of thinking you have something to lose. You are already naked. There is no reason not to follow your heart."
Measuring progression is essential to maintaining resolution goals like losing weight or saving money each month. One of the more effective approaches to meeting an objective, or accomplishing a task, is to deduce it into a smaller list of goals, preferably written, to ensure all necessary steps are completed as well as to evoke a sense of self-purpose and accomplishment.
However so, it is true that progression is not everything, just as winning isn't. In the broad scheme of embracing change we mustn't look at our resolution goals as one large obstacle. We must build steps, sometimes in the tiniest increments, in order to overcome our challenges.
Psychologist Lynn Bufka explains that setting small goals throughout the year is our best bet for accomplishing our resolutions. She explains that, "it is not the extent of the change that matters, but rather the act of recognizing that lifestyle change is important and working toward it, one step at a time."
In order to actually change in life we can't expect it to happen based on mere intention. Progress requires commitment to pushing personal plateaus and alleviating any lingering limitations
Progress requires recording and accomplishing basic, objective tasks, to achieve milestones and to embrace accomplishment.
Steve Harvey reminded us that we have to jump to be successful. Hemingway reminded us that a coward dies a thousand deaths. This life is about being able to sleep at night knowing you gave your all.