Shortstop to leave Eastfield for Southern Miss.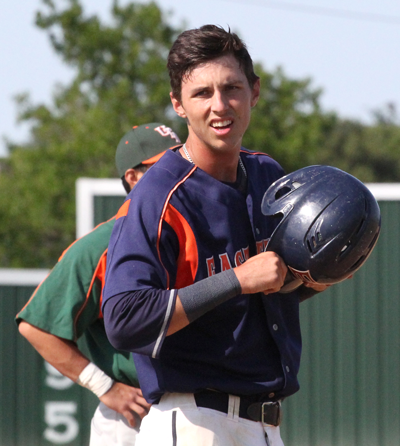 By Brianna Harmon
Eastfield shortstop Casey Maack has verbally committed to play baseball at the University of Southern Mississippi. Maack made the announcement on Twitter on Oct. 13.
Southern Miss is a Division I school and is a part of Conference USA along with Rice, the University of North Texas, Louisiana Tech and Florida Atlantic University.
Maack comes from a family of baseball players. His father, Mike Maack, pitched in the Minnesota Twins organization. His grandfather, Glenn Rowdon, was an infielder for the New York Yankees.
His uncle, Wade Rowdon, was a utility infielder for the Cincinnati Reds, Chicago Cubs and Baltimore Orioles.
Maack was named a National Junior College Athletic Association Division III First-Team All-American over the summer. He led the NJCAA national rankings with 12 home runs and was tied for fourth in the nation with 59 RBIs.
Maack previously played at Prestonwood Christian Academy in Plano before attending Eastfield. He also played for the Haysville Aviators in the Jayhawk League of Summer Collegiate Baseball.