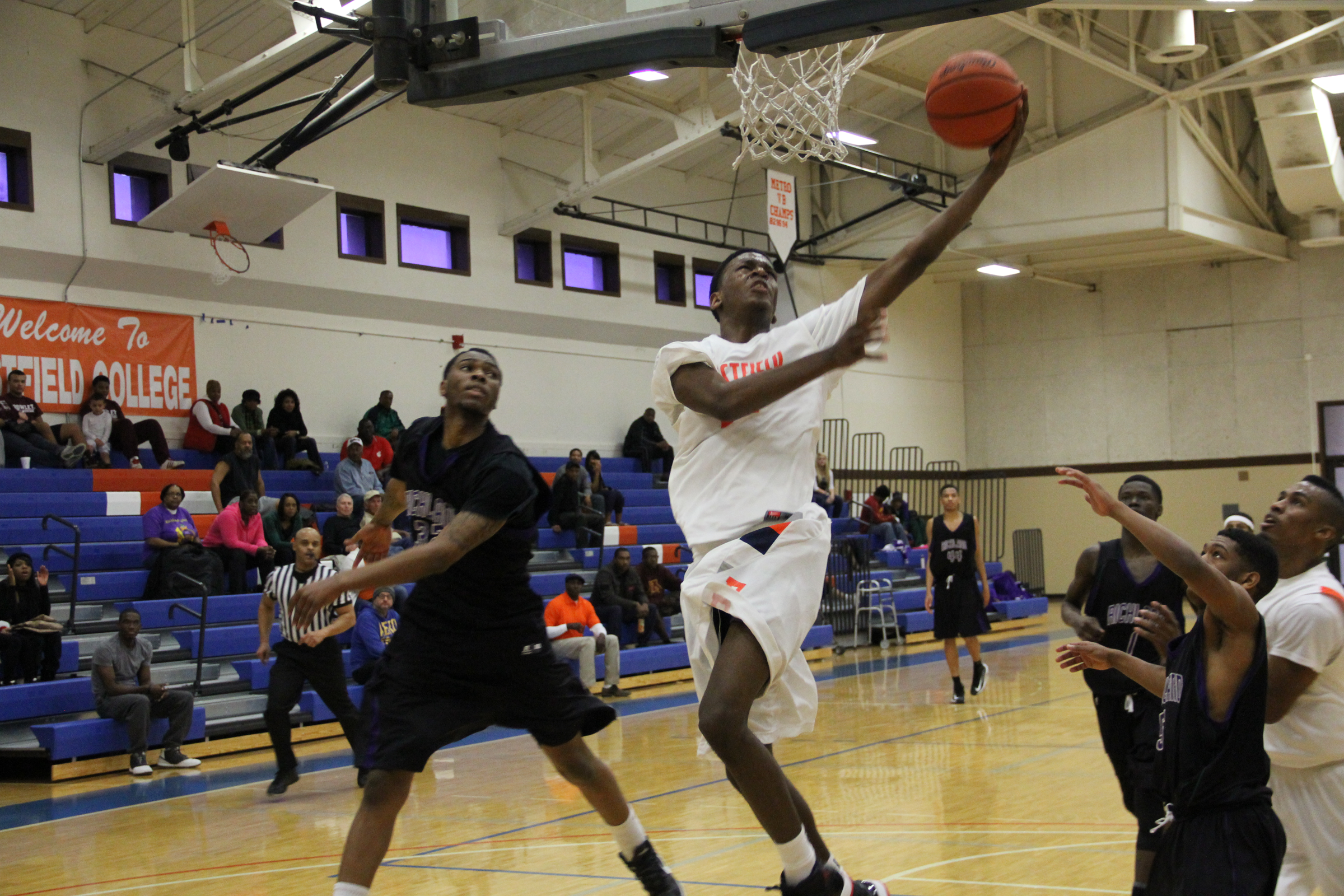 BY KEVIN CUSHINGBERRY JR., EDITOR IN CHIEF
It's rare when a team can distribute points equally throughout its starting lineup. Such a team has to be composed of selfless individuals who have one common goal: winning.
Thanks to their team-first mentality, the Harvesters have accomplished that feat this season.
Led by sophomore point guard Semar Farris' 15.5 points per game, each of the starters is averaging double figures in scoring.
The Harvesters' trust in one another has grown with each passing game. Some of the players, including starters Farris, Andrew Maxie and Mike Love, have never played together before this season.
"We had some good pieces, but they helped complete the team to help us win, and that's what we needed," said sophomore shooting guard Demarcus Metcalf.
Metcalf is shooting 43.8 percent from behind the arc and 51.2 percent overall  in conference play. He said he gains confidence with each shot he makes.
"I've just been taking what the defense gives me," he said. "Every time a shot goes in, it's like the goal gets bigger."
Metcalf, who didn't see much playing time last season, said this year has been more enjoyable because team goals come first.
"Last year it was more individuals who wanted their stats," he said. "This year we're willing to share the ball to get the win. That's what it's all about."
Coach Anthony Fletcher agreed that team chemistry has been one of the Harvesters' keys to victory.
"This is the best passing team I've ever had," Fletcher said. "They're a very unselfish group, and they like each other. I think that's the biggest key to chemistry and passing the ball. They like being around each other, they trust each other and they're willing to sacrifice for each other because of that."
Maxie, the only freshman starter, is averaging 15.6 points per game in conference games, second only to Farris' 23. He testified to the importance of each MAC game.
"There's a bump in intensity in conference," Maxie said. "As long as we stay focused as a team, it's going to come easy on the court. We'll keep doing what we've done all season."
Eastfield is undefeated and has a win over every team in the MAC, and Farris has been a big key to that success. Hes been contributing more on offense as the season progresses and has continued to lead the team on the defensive end. He leads the team in scoring, assists and steals.
Coming into the season, Farris needed just 23 steals to become the school's all-time leader in steals. He has achieved that goal, but still isn't satisfied.
"I'm going to keep trying to separate myself from the pack," he said, "make it harder for the next player that comes through"
Eastfield will need Farris to be at his best in their final two conference games against Cedar Valley on Feb. 13 and Richland on Feb. 16. Although they have a win over each team, both games were decided by just six points.
"We need to continue to share the ball more," Farris said. "If we continue getting good shots and forcing our opponents to take bad shots, then we can get W's."
In their most exciting game all season, Eastfield defeated arch rival Richland 86-80 on Jan. 26 following a war of words between players on Twitter. The game was tied with less than five minutes to go, but the Harvesters were lifted  by key free throws from Maxie, Metcalf and team captain Brock Hunter.
For the Harvesters, there's less than a week left to prepare for the challenges of the postseason. Fletcher said the team must show the ability to fight through that adversity in order to accomplish the biggest goals.
"The biggest thing is keeping their eye on the goal," he said. "They have to be hungry. They can't get satisfied or think they're better than they are. You want to have a little swagger, but you respect your opponents and understand that they're aiming for you. They're trying to come and get you, and you have to be ready. If you're giving 110 percent, even if you make a mistake, good things can happen."