Eastfield volleyball wins first national tournament match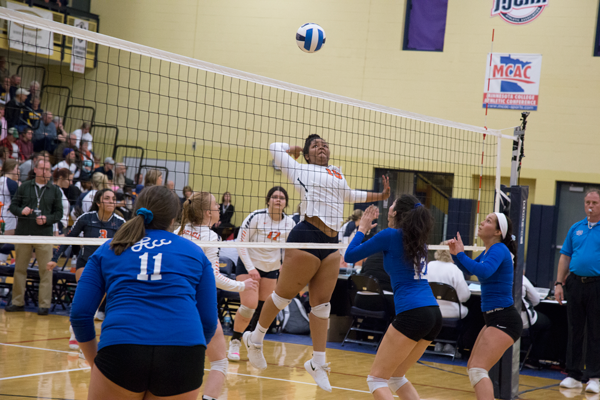 ROCHESTER, MN— Eastfield volleyball is ready to take on anyone in the National Junior CollegeAthletic Association Division III championship tournament, head coach Brandon Crisp said. It won't be an easy task, he said, but Eastfield's season has prepared them.
The squad arrived in Rochester Tuesday and practiced on Tuesday and Wednesday. Thursday's match was the team's first of the tournament. The match is slated for 6 p.m.
Editor's note: This post will be updated throughout the championship tournament.
Click the following links to read the results of each game and get live stream information:
Game 1: EFC vs. LCCC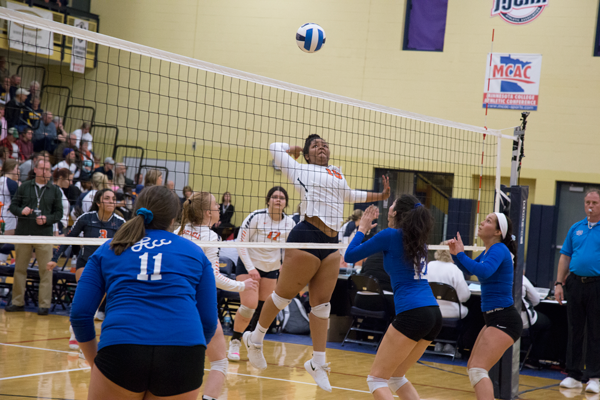 Updated Nov. 8
ROCHESTER, MN— Eastfield bested Lorain County Community College 3-0 in the Harvesters' first match of the National Junior College Athletic Association volleyball championship tournament. 
The Harvesters held a steady lead through the first two matches, losing and regaining it throughout the third set.  
The squad had two service errors, a number head coach Brandon Crisp said was an improvement on their usual performance, and achieved 35 kills. 
While the team won the match, outside hitter Kiki Reyes said she thinks the team can do better. 
"We need better communication on the court," Reyes said. "We need to be loud and be talking to each other. I feel like today our energy was just sort of flat. We gotta keep energy up." 
Crisp said a lot of the squad's success comes down to mentality. 
"We have to come out on fire. We know who we are," Crisp said to the team after the match. "We're only playing one game a day. I think we can come out for that and show what we've got." 
Crisp said the Harvesters' home game record shows that when the team is defending their territory, they're better. 
"We have to remember that this is our court," Crisp said. "When we have something to defend, we play better." 
Setter Kalli Caddell said tomorrow's match will be different for the squad. Today's distractions from the second court in the performance gym, nerves and a sense that the team didn't have to try as hard to beat Lorain County made the game difficult. 
"We can't underestimate the teams we're playing," Caddell said. "I think today we expected them to make the errors and so we played at their level. We can definitely do better." 
The Harvesters will play Central Lakes tomorrow in the semi-final match. Eastfield has faced, and defeated, Central Lakes in the national tournament the past two years. 
Because of the turnover in two-year college sports, Crisp said it's not likely they can use past experiences to determine what to expect in the match.  
Reyes said if they keep their strong service up to the skill they had in today's match, get their energy up and recognize that Central Lakes deserves their best effort, the team can win. 

Volleyball: Everything you need to know for Eastfield's 2018 championship run