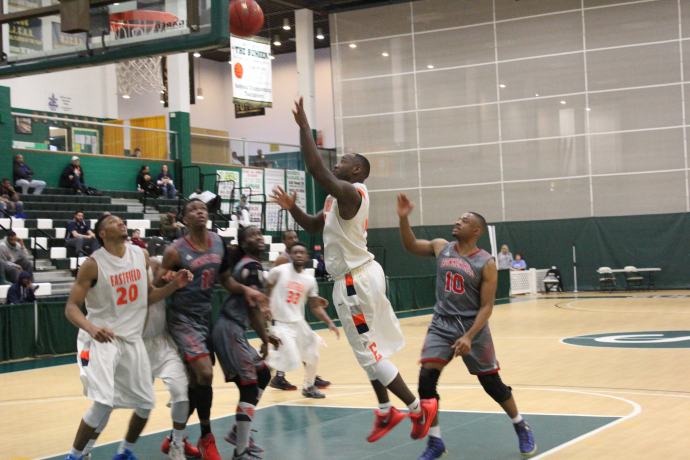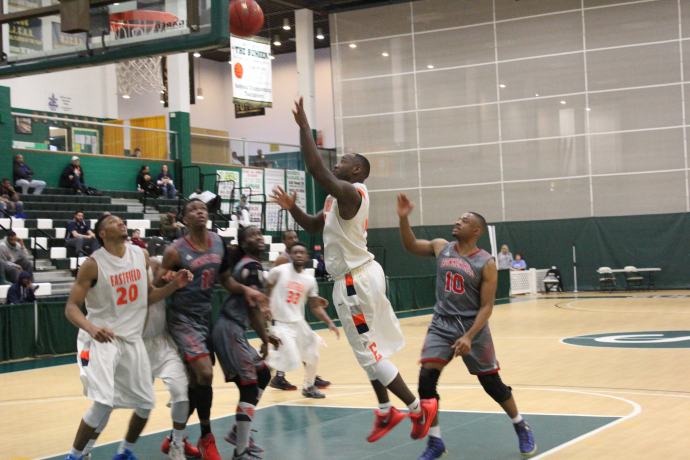 By Brianna Harmon
LOCH SHELDRAKE, NEW YORK — The Harvesters captured their first win of the national tournament Friday in a consolation game against Bunker Hill Community College of Boston with a score of 93-86.
The Harvesters started the game on a 10-2 run and led the entire game except for a few seconds in the second half.
Donald McBride, who fouled out in yesterday's game against Nassau, led the Harvesters to victory with 27 points.
McBride got in a rhythm after he made his first few shots.
"Once I see the ball go through the net once or twice early in the game, it sets me up for the rest of the game," McBride said. "With the way we played yesterday it made me want to come out and do better. I'm going to do whatever it takes for me to help the team."
Tre Anderson said he felt the ball coming out of his hands well today and racked up 20 points.
Ed Williams who had a lights-out performance yesterday had another strong performance coming off the bench for the Harvesters with 13 points and four rebounds.
"I got all the confidence in the world on those goals," Williams said. "I feel like we are back at Eastfield. I got used to them."
Before the game started, coach Anthony Fletcher and Williams consulted with the tournament's medical team to clear him to play. HE suffered severe cramps after Thursday's game.
Williams said he is getting all the rest he can.
"I am getting ready for tomorrow so I can come out and give it my all in my last game of my sophomore year," he said.
Zack Duncan also scored 13 points with five rebounds.
The Harvesters will play Mohawk Valley Community College from Utica, New York, today for a chance to finish fifth place in the tournament.
"We are still fighting for a place," said Fletcher. "The biggest thing is now that we are playing for our families and former players."