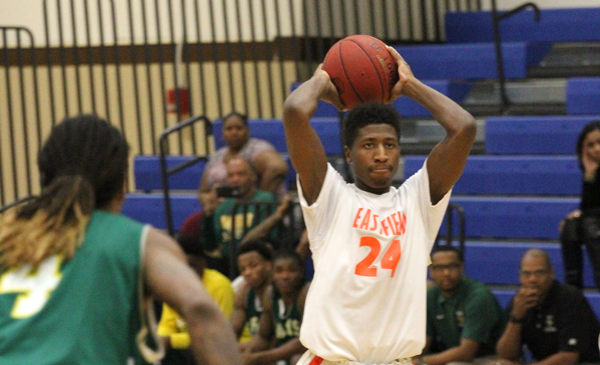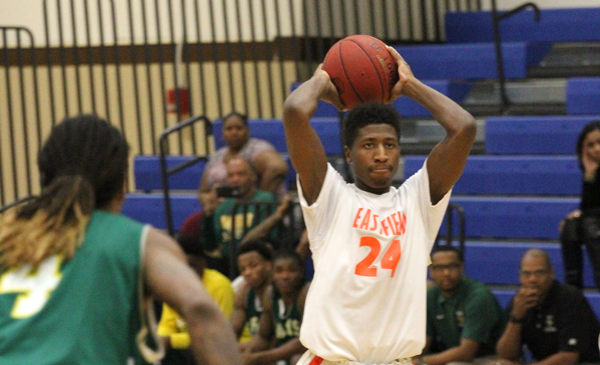 By Brad Watkins
Growing up in the commonly mispronounced small East Texas town of Mexia, Walter Bell led a simple childhood. Then he received some difficult news: His parents were getting a divorce.
Bell took the news hard.
"It was tough on me because I'm a daddy's boy," he said. "I wanted to go with my dad, but my mom said I couldn't. It really hurt that I couldn't be with him."
However, Bell soon found his passion in basketball. After seeing how much he loved the game, his parents decided to make a change when Bell was in seventh grade.
"Me, my mom and my dad all talked and decided it would be better for me to come to Dallas for basketball," Bell said. "So I moved to Dallas [with my mom], and I've been here since then."
Bell's parents thought he would receive more recognition playing basketball in Dallas than in Mexia and that would give him a better chance of playing in college and beyond. So he enrolled at Lakeview Centennial High School in Garland.
"I just really fell in love with [basketball] my freshman year of high school," Bell said. "I didn't really know anybody there, but I started seeing the athletes getting college letters and I was like, 'I want that.'
"I wanted to take my game to the next level because they were taking their game to the next level."
When it came time for Bell to choose a college, he considered two schools.
"It was a tough decision," he said. "Cedar Valley head coach Chris Carter actually wanted me to come to Cedar Valley, but things didn't work out. I ended up talking to coach Antonio Richardson and coach Anthony Fletcher [at Eastfield], and it was closer to home, so I felt like this was the right thing for me to do."
Bell, now a redshirt sophomore guard for the Harvesters, was an everyday starter and a key player for Lakeview Centennial. However, at Eastfield he had to adjust to a new role.
He spent much of his freshman season on the bench, averaging just 1.4 minutes per game as the Harvesters won the Metro Athletic Conference tournament and advanced to the national tournament.
"It was hard for me," Bell said. "I wanted to play really bad. I talked to my family and they said my time was going to come, so I just focused on helping my team get better every day."
Fletcher said Bell maintained his composure despite the difficult circumstances.
"He didn't act out, but you could tell the frustration from him and his family," Fletcher said. "You can tell when people are frustrated or aren't as happy as they would be. [He] paid his dues, [and now] he really understands what it's like to be a college basketball player. He knows the hard work and preparation that you have to put in every day to be successful."
Bell is now a starter and one of the Harvesters' top leaders, helping Eastfield (12-1) win its first 11 games this season. He ranks third on the team in scoring with 15 points per game.
"Leadership, shooting and athleticism: Those are his strengths on the court for this team," Richardson said.
Off the court Bell is described as an "easy going, nice guy," by Richardson.
His role model is Michael Jordan. Bell said he always wants the last shot, just like Jordan did.
"Walter works hard every day," Fletcher said. "It is now time for him to put this team on his shoulders and get us back to where we were last year, or hopefully farther this time."