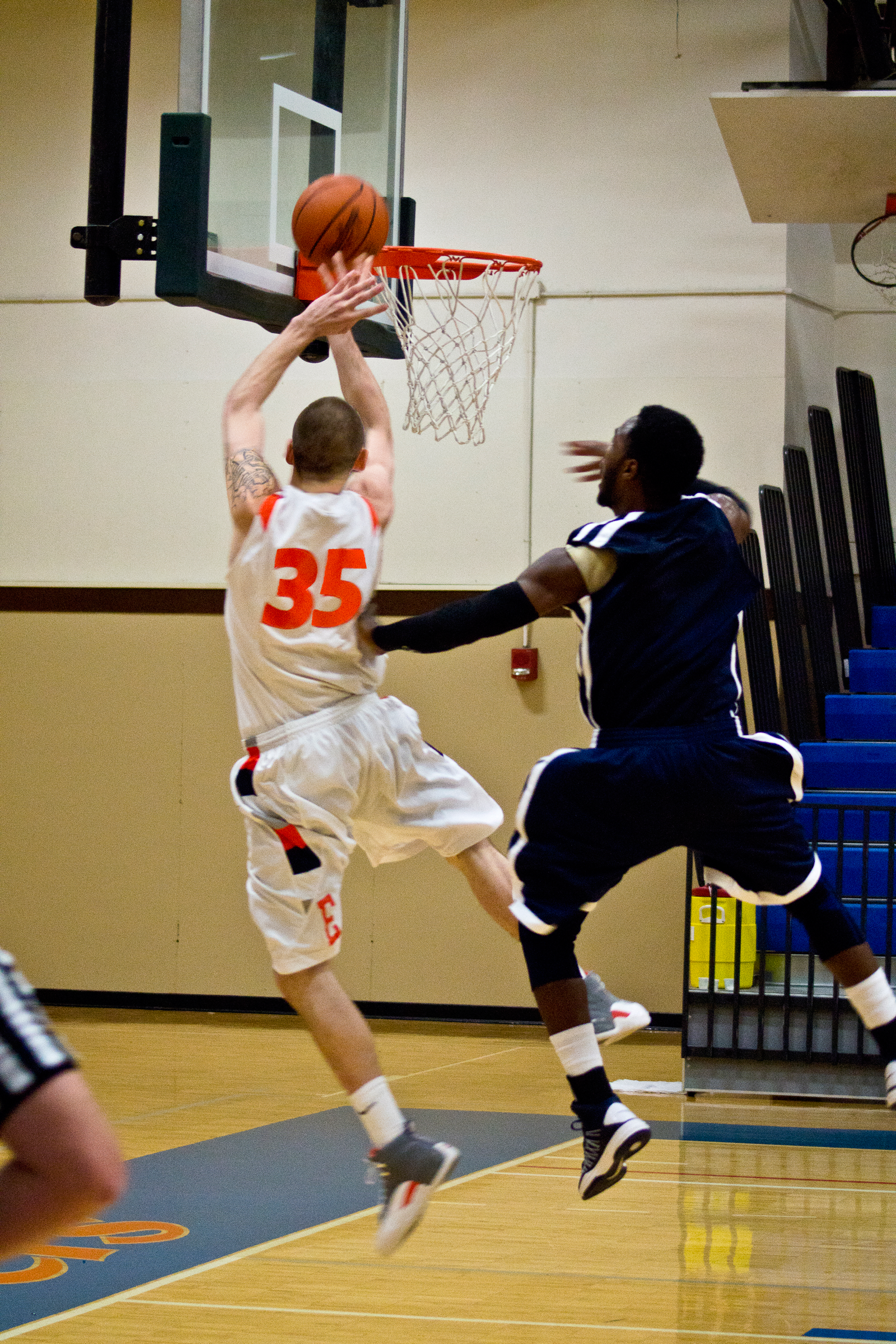 BY KEVIN CUSHINGBERRY JR., EDITOR IN CHIEF
Mike Love was a long way from his West Mesquite roots when he packed up his sneakers two years ago and headed to Salina, Kan., to play basketball for Kansas Wesleyan University.
"It was kind of crazy," Love said. "My freshman coach, Coach [Jeremy] Moore from West Mesquite, put in a couple good words for me. I went and tried out, and they liked me."
Love started out on the varsity squad at Kansas Wesleyan, but he was moved down to junior varsity so he could get more playing time.
Love quickly began to feel alone and homesick in Salina.
"It was cold," Love said. "The nearest town was 30 miles away. They didn't even have a Jack in the Box. It wasn't what I expected."
In addition to Love's struggles, his head coach was diagnosed with cancer at the end of the season, and a replacement coach was hired.
"There was just a bunch of stuff going on," he said. "I had to decide if it was worth it or not for me to go back to Kansas Wesleyan. I decided I'd try to get a fresh start."
Love decided to transfer to a school that recruited him in high school: Eastfield.
"I looked down on [Eastfield] at first," Love said. "That's the reason I didn't come here because I thought 'It's a community college; I'm not going anywhere; I'm not doing anything.' But now I realize the opportunity, and I wish I would have come here straight out of high school."
Love said he prefers the homey atmosphere of Mesquite. Here, he has family, friends and teammates. In Kansas, he felt he was on his own. He said support from his mom is what he is most thankful for.
"I grew up with a single mom," he said. "She has always taken care of me and made it work by herself, with three kids."
Love said last season, when he redshirted but still practiced with the team, helped prepare him for the leadership role he is taking on this year.
"In my redshirt season, I got to see things from the outside looking in," he said. "When you play, you don't always see everything. When you get the chance to watch, it's a lot more helpful than just being out there."
Assistant basketball coach Antonio Richardson said he has seen a full transformation in Love since last year.
"He's more focused," Richardson said. "He's always been athletic; now he's gotten to the point where his skill set has caught up with his athleticism."
Love said he is now committed to helping the team be the best it can be.
"To me, basketball is more than just a game. It's like life or death, damn near," Love said. "If we don't win this game, then that's a loss that goes on our record for life. I'm trying to have as many wins as possible, and then at the end of the season be able to be on a streak to win the national championship."
Love and his teammates have put their scholarship aspirations to the side for the benefit of their championship dreams. They all realize that if they are successful as a team, they will achieve their individual goals.
"I feel like if we win a national championship, we'll all get a scholarship," Love said. "That shows that we're elite players. The best way for me or anyone else on the team to get a scholarship is if we win the national championship. Our starting five might even get picked up by one school. You never know."
Love accepted a partial scholarship at Kansas Wesleyan, but he had to take out $10,000 in loans. He hopes that won't be an issue in the future.
"My main goal is to get my school paid for," he said. "Get my education and hoop too."
Love, a business major, plans to graduate from Eastfield within the next year.
"Five years from now, I predict [that I will] have a business degree," he said. "I really want to be overseas hooping. If that doesn't work out, I'd like to own a business. I'm not exactly sure what kind of business, but I want to sign checks."
Love is not the only one who sees professional basketball as a possibility in his future.
"If [Love] reaches his full potential, it's a possibility that one day he can make some money playing this game," Richardson said.
For now, Love said that he, his teammates and his coaches are focused on a more immediate goal.
"I don't just want to go 7-3 in conference," he said. "This is the only year I have to earn a chance to play somewhere else, but winning a national championship is the goal. Nothing else can come before that."