Opinion: As a military veteran, I stand with Dreamers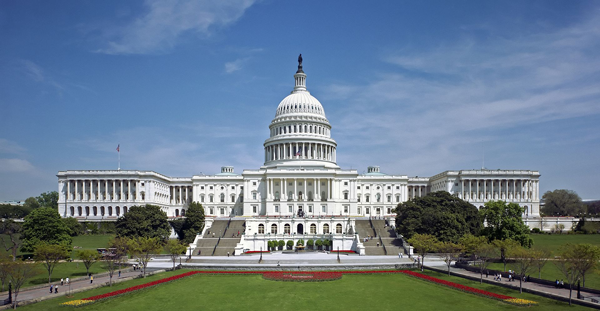 By Dottie Turner
I will start with a little background on myself: I served in the United States Air Force from 2004-2010, ending my enlistment as a Senior Airman.
My first 3 years were spent as a meteorologist and my last 3 as a financial manager for a special forces unit. I did a great deal of traveling and met people from all over the world.
I served with airmen that grew up in Mexico, the Philippines, England, Australia, Africa and many other places. They all had unique stories about how they came to the United States and different reasons behind their choice to enlist in the United States Armed Forces.
I found it amazing that these people were willing to not only fight for the United States, but they were willing to die for a country that wasn't naturally their own.
At 19 years old, I wasn't fully able to understand their reasoning, but my inquisitive nature would find the answers.
My first interaction with someone serving with this mindset was in basic training. I trained and made friends with a girl from the Philippines.
She was quiet, hardworking, and would usually keep to herself. One day I finally asked her why she chose to join the United States Air Force and her answer would open my eyes to things I'd never considered.
She told me about the struggles she faced growing up in the Philippines.
She didn't have regular access to clean water or consistent food.
Her parents had to go great lengths to afford her a basic education. Her life growing up was hard. As a child, missionaries from the United States came to her village.
They worked to teach the children English and told them about the United States.
After they left, she knew what her goal was: to move to the United States to make a better life for herself and her family.
She went to school, had a child, worked and saved every bit of money she earned. When she had enough money, she left the Philippines to pursue her "American dream." As heartbreaking as it was, she had to leave her daughter behind to make a better life for her child.
After arriving she spent a great deal of time trying to get a better grasp of the English language and worked menial jobs while waiting for her immigration paperwork to go through.
The day she was approved, she joined the United States Air Force.
She wanted to make a difference in the country she had become a citizen of.
She loved the United States. Her goal was to eventually move her family to America.
She missed her daughter every single day, but knew that what she was doing would be worth it. After a few years in the service, she was finally able to make enough money to move her family to the United States.
This was her American dream. She made it come true through great personal sacrifice and dedication.
So when President Trump started talking about getting rid of programs like Deferred Action for Childhood Arrivals, I thought of her. She wasn't technically a "Dreamer", but her story was a reminder to me that many of the Dreamers are just trying to better their lives. Since they are part of DACA, they are going through the proper channels.
With that, they should be allowed to stay. We are a country founded by immigrants.
So how does this pertain to me? While I was in the service, I got a connected disability and now receive compensation and pension from the VA as a result.
As a full time student at Eastfield College, I use the Post 9/11 GI Bill for tuition and my living stipend. I also have recurrent doctors appointments at the VA Medical Center in Dallas.
When a shutdown happens, my compensation and pension stops, the VA stops processing education payments, and with furloughed government employees, that could mean the cancellation of my doctors appointments.
What reason has congress and the president given to explain their inability to come to an agreement on a budget? Primarily, DACA.
DACA is a program that was put into place in 2012 by the Obama administration that protects young undocumented immigrants from deportation and gives them a work permit.
The program expires 2 years after it is granted, but allows for renewal. It is a very fair system. I'm rooting for the democrats to hold strong until a better option for DACA is negotiated.
It's worth fighting for even if it means that my livelihood will be affected.
If it takes losing my pay and losing my doctors appointments to keep the fight alive for the Dreamers, by all means, do it.
I am a veteran. I served our country, and I would fight for the Dreamers.
— Dottie Turner is a journalism major and a reporter