Opinion: Will Iconic Star Wars Characters Finally Receive Respect in 2018?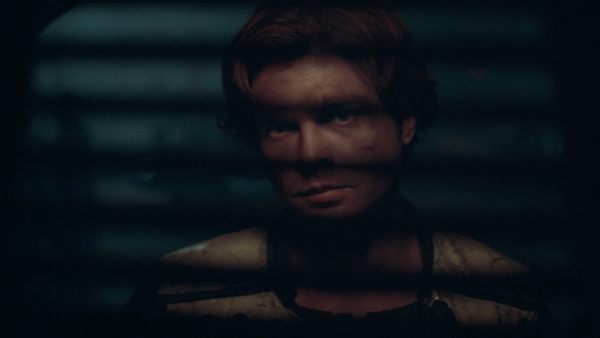 By Samuel Farley
As a fan who grew up watching the original trilogy, I am excited to see the upcoming Star Wars movies in 2018 and the years that follow, beginning with "Solo: A Star Wars Story," which is set to release May 25.
The movie will cover the backstory of everyone's favorite space smuggler Han Solo. With a teaser recently released during Super Bowl LII, there is excitement building in the Star Wars community. Additionally, Disney has talked about an Obi-Wan Kenobi movie for 2019.
These are two of my favorite characters in all of Star Wars. But my excitement for them is covered in skepticism. Why would I be leary of two movies that cover the lives of these awesome Star Wars characters? The answer is, "Star Wars: The Last Jedi."
In the latest film, I watched in horror as the most iconic character in Star Wars history, Luke Skywalker, was reduced to a depressed hermit living on an island.
After watching episode VIII I asked myself: is this blatant disrespect of an iconic hero going to set the tone for the upcoming films?
I know that a large portion of today's generation did not grow up watching Luke, Han Solo and Obi-Wan, but the fact that kids today don't know about the original characters does not justify treating Skywalker as a nobody.
These are not just characters, they are heroes, and heroes deserve to be remembered for their great deeds.
I felt that the Last Jedi missed its opportunity in remembering Skywalker as he was in the original films.
I understand that the director wanted to show fans that characters like Luke evolve over time. But I felt that his character was forced into this depressed persona.
Luke was someone else entirely.
Looking forward, I can only hope that Solo and Obi-Wan are treated more like precious gems and less like clay that directors beat and remold into whatever they want.
Star Wars needs to respect the legacy of its founding characters and develop the personalities of its new ones.
"The Last Jedi" is the second installment of the franchise reboot and I still don't know who Rey, Finn or Po really are.
Don't get me wrong, a Han Solo movie has me foaming at the mouth. But there are three new characters that need actual development and backstory.
Despite being a cynic, I will definitely be seeing these films in theatres, but I would like to see them truly pay homage to Solo and Kenobi.
When you misrepresent a character that has had such a heavy impact on the childhood of so many, you leave fans feeling betrayed.
That is why both of these upcoming movies should do their absolute best to study the things that made Solo and Kenobi great in the original films, such as Han's quick wit and reckless but honorable nature or Kenobi's chivalrous and wise personality. It's okay to show characters struggle, but that doesn't mean the struggle changes who they are.
I know that as fan I will always have something to whine about. But I really believe that if the directors portray Solo and Kenobi as they were in the original trilogy, that it will re-establish faith for the original fans.
This will help bridge the gap between the classic and new generation of Star Wars fans.
— Sam Farley is a journalism major and a reporter