Israel is more beautiful than most people imagine it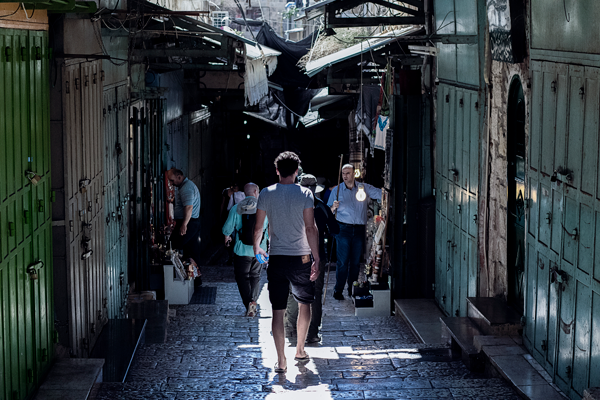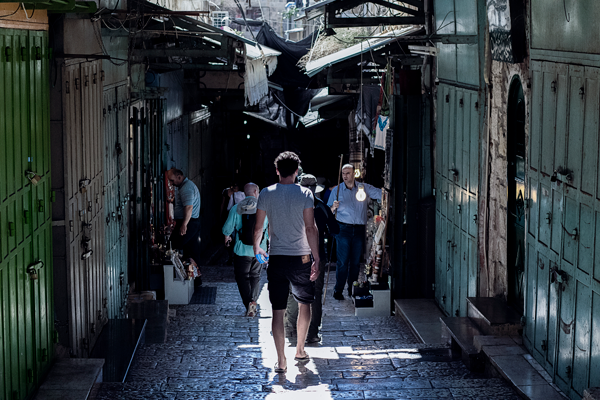 By Dan Luna
Don't let fear keep you from visiting Israel.
The Middle East is all over the news, and we're constantly being bombarded with information warning us of how dangerous and unstable the entire area is.
Israel itself has been made to seem like one of the most dangerous places on earth.
A professor who was going with my group as a guide knew many of us might have some fears or our families might be worried.
So, he shared what his thoughts were on the matter by saying, "Israel is dangerous, but it's as dangerous as any other place you could visit."
Scott Bridger, the program director of Bachelor of Arts in Christian Ministry and associate professor of global studies and world religions at Criswell College, lived in the Middle East for 20 years so his word helped ease some of our fears.
Our first destination was Haifa, a city in the north with a population of nearly 300,000.
Once I arrived, every single expectation I had was shattered.
Not only was it beautiful but we all felt extremely safe.
Yes, it feels ancient or poor compared to the U.S., but only on the outside of some buildings.
Their architecture and design is very similar to that of Mexico, except Israelis have a lot more first-world commodities.
The fear mostly went away the second day, and by the third I had forgotten why I was ever worried.
I quickly realized that the only reason I was afraid was because of what I'd seen on television.
Most of the people there either speak English very well or know some English. Haifa was a blast. Being more influenced by the U.S. than the rest of Israel, it was very liberal.
If you want to visit Israel and still feel like you're in your backyard, I'd recommend Haifa  or Tel-Aviv. If you asked me if you should visit other cities, that would still be a definite yes.
Nazareth was a lovely little town with a couple of very interesting museums, my favorite being Nazareth Village, which is a recreation of first century Nazareth (biblical times).
I know the place most people want to know about is Jerusalem, and it was amazing.
It's a beautiful combination between the old and the new, with some Western influence that does not drown out the local ambiance.
Jerusalem is not as liberal as Haifa, which basically means that some sections are divided into religious sections.
But no, if you're a woman and you wear short sleeves or shorts they won't spit on you or beat you.
The way the locals see it is, if you aren't Muslim then you don't have to follow their customs.
Same with Jews. They won't get mad if you use a regular elevator instead of the Shabbat elevator.
The Shabbat elevator is one or two elevators in hotels that run the Shabbat way, which is automatically.
On the Sabbath, a practicing Jew is not supposed to work. That includes making fire, such as a spark from pressing the button.
So, the Shabbat elevator stops at every floor.
If you're a tourist, make sure you know which ones are Shabbat because it wouldn't be good to get on the wrong one and have to wait.
The first people we met there were in Old City, which is the area that holds the market and the famous Wailing Wall.
The Old City is sectioned off into quarters.
There's the Muslim quarter, the Jewish quarter and a small Christian quarter.
During a tour we took to see the ground level of the Western Wall, the tour guide warned us about going into the Muslim quarter.
Typically, Americans are afraid of entering the "horrifying" Muslim quarter, which is a shame.
What the tour guide said was something to the respect of, "I'd be careful of going in there" to a room full of Americans (and some Canadians). Our professor ignored the guide's warnings and we went into the Muslim quarter to eat.
The food was delicious and in that quarter we had what I would call a small feast.
The table was laid out with hummus, falafel, Shawarma and Kofta,
Everything smelled really good and tasted even better.
I thought I knew what good hummus was until I had it there. When you go, be sure to order the hummus at any restaurant.
Many of the people in the Middle East tend to speak louder and most have no sense of personal space.
It may seem odd at first, but you'll eventually get used to it.
We visited every quarter in the Old City and shopped from all of them.
Once you accept the cultural differences it becomes an amazing time.
Our professor had friends living there and they invited us over to share a meal after their fasting.
We did things that normal tourists don't usually get to do.
If you see everyone, even with their differences as people first, you won't miss out on the full experience. Don't let the bad you hear about people keep you from visiting an amazing country.
— Dan Luna is an accounting major and a staff photographer