Women must come together in our world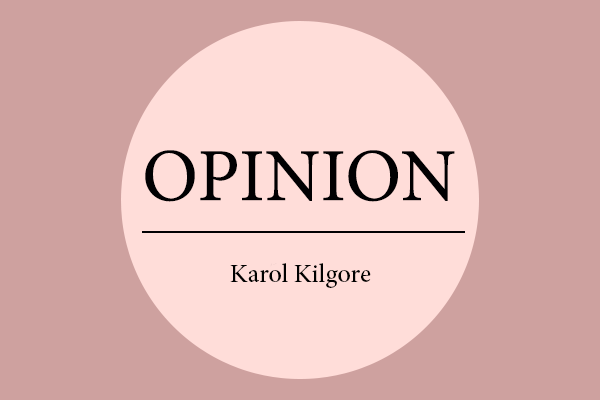 By Karol Kilgore
Plaid for Women is a digital media platform that utilizes tools such as educational, informational, and inspirational blogs, podcasts, and videos submitted by member contributors to encourage and empower women to be kind to and love themselves and to implement a healthy regimen of daily self-care.
It also seeks to inspire and motivate them, in the spirit of embracing diversity, to be both considerate and accepting of women of different ethnicities, cultures, socio-economic status and more. And it entreats them to include these women of diverse backgrounds in their daily interactions, such as a simple "Hello" at the grocery store.
It aims to do this by highlighting women's similarities more than spotlighting their differences as well as challenging women to connect and bond with each other on the basis of those similarities in a sisterhood of awareness, understanding and support.
At Plaid for Women, founder and CEO Shivaun Palmer and her team are cultivating an environment where women treat each other and themselves with kindness, dignity and respect. And, according to Palmer, "no means girls are allowed."
That is, no one is allowed to disrespect, discriminate against, or mistreat another for any reason, period.
Earlier this month, Plaid for Women had its premier #NoMeanGirls Conference in downtown Dallas. This conference brought together women leaders from entrepreneurs to CEOs to writers and even a candidate for Congress to discuss survival, success, and leadership strategies to help coach and train both current and future leaders.
There were keynote speakers, such as 2017 Texas Business Woman of the Year Cortney Baker.
Baker is owner and CEO of KidsCare Therapy, a pediatric home healthcare agency that aids in caring for over 2200 children throughout Texas. She is also the Amazon best-selling author of the book "The 10 Do's and Don'ts for Business."
Baker shared her challenges as a single teen-aged mother who didn't allow early parenthood to prevent her from achieving her dreams. She also intimated she suffered health challenges including a stroke from which she recovered and went on to realize her goals.
She encouraged attendees to see their struggles as hurdles, not obstacles.
There were also breakout sessions like "The Bling Affect," in which author and speaker Kat Smith compared women to the "4 Cs" of a diamond.
Her closing affirmation: "I have the capacity to cut through obstacles, will paint the world with the color of my smile, light my path with the radiance of my carat, and see my dreams with clarity."
One of the highlights of the conference was the diversity panel. It included a white woman from the LGBT community, a young Latina woman, a middle-aged African-American woman and an older Muslim woman. They discussed the importance of sisterhood and how women stand stronger together than alone.
"We are empowering people from within to do what's right for them," Hind Jarrah, executive director of the Texas Muslim women's foundation, said in her closing remarks. "This is how you perfect anything you do. If you are a janitor, you can be a perfect janitor. If you are a nuclear physicist, you can be a perfect nuclear physicist."
With this conference, Plaid for Women took a stand for outreach, inclusion and encouragement among not just women but all people.
This in a time where narrowing and narcissist mindsets and viewpoints theoretically undermine the natural and basic rights all individuals have to just be who and what they were created to be.
— Karol Kilgore is a reporter and psychology major.