Awareness of my introversion helped me in journalism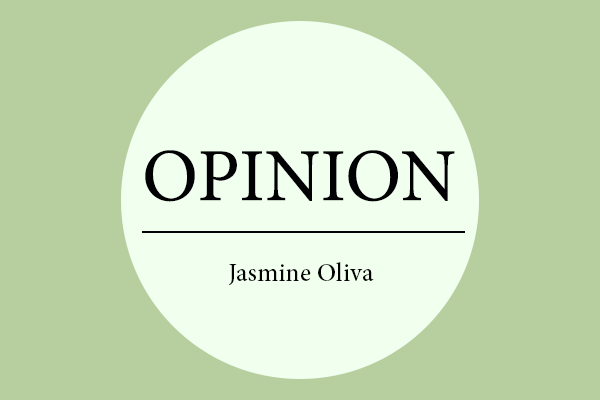 By JASMINE OLIVA
When I got my first news writing assignment, I was terrified.
I was told to interview professors and Eastfield students about an event on campus.
Easy, right? I'm an adult.
I should totally be able to interact with other adults and ask them basic questions, right? Not exactly.
Having a basic conversation should not have been the most challenging — and somewhat embarrassing — moment of my college career. But it absolutely was.
The first professor I interviewed probably thought I looked like a Chihuahua — shaking with a vaguely pained look on my face.
I was so focused on how uncomfortable I was that I forgot to do one of the most basic tasks for journalists: take notes.
For an anxious introvert, choosing a profession where I have to talk to people for a living was probably not the smartest idea.
Or maybe it was.
After studying and engaging in journalism for the past three years, I've learned that good journalists are not always extroverts.
They're not necessarily people who thrive on the energy of interacting with others.
There are many great journalists whose success stems from the fact that they are able to make their introverted characteristics into strengths.
I decided to be a journalist because I have always loved reading true stories. It was not until college that I realized my favorite profile pieces came from real-life conversations.
I used to read interviews and think of how great it would be to sit in on the conversation. I would think of some hard-hitting questions and wish the reporter would ask them.
I never knew how daunting that task would actually be. Introversion has a pretty negative connotation.
Introverts are often stereotyped as self-obsessed thinkers and are characterized by their disdain for small talk. These things are actually pretty helpful when it comes to journalism.
Being self-aware about my introverted tendencies allows me the freedom to play to my strengths.
I know that I need time to psych myself up to talk to people, so I schedule time before and after interviews to relax.
Otherwise, I'd be spending the hours before an interview dreading the idea of talking to someone.
Because I am relatively bad at making small talk, journalism is perfect.
I do not have it sit there and make a fool out of myself for talking about the weather. I can just sit back and listen to the person I am interviewing.
I used to be the girl who showed up 30 minutes early to an interview just to hide in a corner and practice how to greet someone without stuttering.
In three years, I am now the girl who shows up early to calmly go over carefully written notes. I still get freaked out about talking to new people, but not enough to sweat through a shirt.
Yep, I did that too.
College is the time to stretch yourself, not only learning from textbooks but learning new experiences and skills.
If you told me three years ago that I would be proficient at news reporting, I would have looked over my shoulder and asked if you were talking to me. I would be surprised to learn that I'd be pursuing a career in the very field that once terrified me.
Fellow introverts, do not be scared of a future in any industry that's seemingly full of extroverts.
Extroverts may thrive in journalism, but I am finding my place in it too.
Journalism did not cure me of my introvert tendencies, but at least I am not that terrified Chihuahua anymore.