Use summer to travel, find internships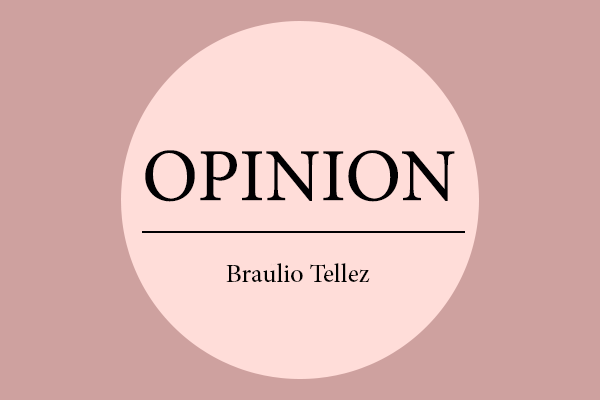 By BRAULIO TELLEZ
The spring semester is almost over. Students are in full study mode, crawling through the last leg of final exam preparation and making plans for the longest break of the academic year.
Some of us can already smell the sunscreen and chlorine from the pool.
Before you commit to lounging and letting the summer creep on by, think about this: How could this lengthy time off be better spent?
As students, some full-time and others part-time, it's hard to imagine doing anything other than being out all night then snoozing till 2 p.m. But look at the bigger picture.
School takes so much of our time. Monday through Friday, I'm in classes at both Eastfield and the University of Texas at Arlington more than 60 percent of the day.
I also work for the UTA newspaper part-time.
There's no time to travel, find a new hobby or search for an internship.
But for three months of the summer, we're free to do whatever we want.
Sure, doing nothing sounds amazing after cramming weeks of algebraic equations and random facts into our noggins, but hiking through a foreign country, learning to play the guitar or shadowing a professional will make the break so much more worth it.
Three summers ago, my girlfriend and I were a new couple and eager to do something spontaneous.
It was super hot outside, and for some reason, we decided to head to the desert.
We loaded camping gear into a pickup truck and drove to Big Bend National Park.
It sounds like a stupid thing to do. Why stick yourself in the desert during the most scorching time in Texas?
I don't really know why, but it sounded better than sitting around doing nothing. We wanted to see new things and come back with stories. We wanted an experience, good or bad.
We spent four blazing days camping out in Southwest Texas. The drive there is something every native Texan should do. If you've never seen the transformation of landscape from city to desert, you are missing out.
Most of us are aware of the vastness of Texas, but it doesn't come into full scope until you see the shimmer of big city lights disappear into the rear view mirror.
As you drive further west, the dusty, burnt-orange terrain begins to rise, and the horizon becomes one jagged ridge of distant mountain ranges.
Once we made it to the park, it really hit us.
We were surrounded by clusters of cacti, other desert plants and sandy, arid basins. The temperature was tough to deal with at first, but gallons of water and shady trees helped combat the white-hot sun.
On our third day, after a bit of investigation and speaking to park rangers, we found ourselves at the base of the Chisos Mountains.
Emory Peak was the highest point in the park. Sidney and I had never hiked a mountain, let alone one that was 7,825 feet tall.
After looking up at the peak layered in front of the blue sky and burning sun, we mustered up courage and ascended.
The hike lasted three hours up and down.
When we came back down, we were depleted. But we'd found what we were looking for: something different.
I want you to find your mountain.
I have friends on the newspaper who took internships in something they'd never done before — working at radio stations, designing billboards.
Someone even covered high school football and knew nothing about the sport.
They all came back from their experiences with a new skill and memories.
Crave something new. It doesn't have to be a trek through the mountains or exploring a career opportunity, but it should be something unexpected.
You'll be kicking yourself when you're knee-deep in government textbooks and group projects if you don't.
I spent my first three college summers drinking and partying with friends.
While it was fun and kept my mind off of my responsibilities, I became stagnant and failed to grow.
I'd held myself back from things I really wanted to do because I was unmotivated and complacent.
I let a valuable time in my life shrivel at the bottom of a 40-ounce Budweiser and left doors to new experiences unopened.
Don't do that.
You don't have to literally go out and climb a mountain.
You don't even need to get a job. Just don't waste these next three months.
Summer vacations won't be there forever. They're unique to students, and soon you'll only have a two- or three-week break to look forward to each year.
When you're sitting in your first class of the fall semester and your professor asks you to tell the class what you did all summer, what are you going to say?