Trump touches Bible, doesn't catch on fire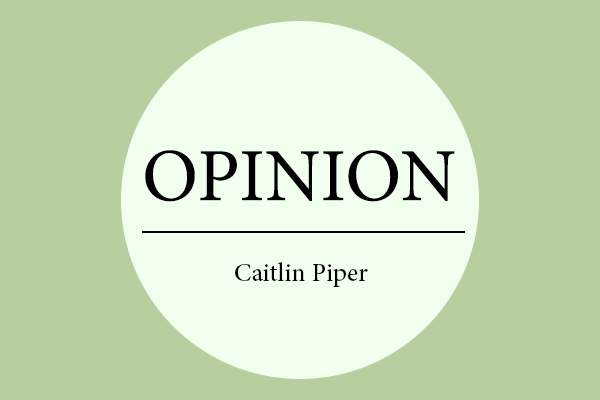 By CAITLIN PIPER
On an otherwise gloomy Friday in Washington, D.C., former steak tycoon and "Home Alone 2" star Donald Trump descended the stairs of the United States Capitol to address the world as the 45th president of the United States, proving once and for all that anyone can persevere in the face of reason in the greatest nation on Earth.
I watched the inauguration with a smile plastered on my face, thinking about all those trade regulations we'd be pushing on China before I had to stop and adjust the "Make America Great Again" button I'd picked out of a box from Beijing six months before.
Here stood living proof that even a complete nobody could become a world leader in the blink of an eye, and I knew I was watching history being made as he shook Barrack
Obama's hand and took to the stage before Michelle could slip in her earplugs.
Trump repeated the oath like a man who had lots of experience swearing on the Bible.
I was so happy to finally have a true Christian president that I almost missed the opening words to his speech:
"First they ignore you," President Trump told the audience through uproarious applause, careful to keep his hands hidden behind the podium. "Then they laugh at you. Then they vote for you. Then you win. Muhammed Gandhi said that, and I think we all know he's an example of somebody who's done an amazing job and is being recognized more and more!"
When Barrack and Michelle boarded the helicopter after the event was over, Trump and first lady Melania walked them to the aircraft just as the Obamas did for the Bushes eight years ago.
After the @POTUS Twitter account switched control from Obama to Trump, it shared a snapshot from the inauguration showing a crowd of more than 2 million people.
Strangely, the photographer seemed to have missed Trump and shot the Obamas instead.
The air only got more lively as all the relevant people made their way to the stage.
Hillary Clinton said her piece before popping a Xanax and gritting her teeth at Bill.
Former President George W. Bush, ever the loveable kidster, brought back eight years of fond memories as he declared war on his poncho.
The day ended on a high note, the air still ringing with Trump's delightful homage to "The Dark Knight Rises" as Press Secretary Sean Spicer counted up attendance again and again.
A president who tells it like it is and is a fan of DC Comics?
We are truly entering a golden age of America.