Disney cripples Star Wars Universe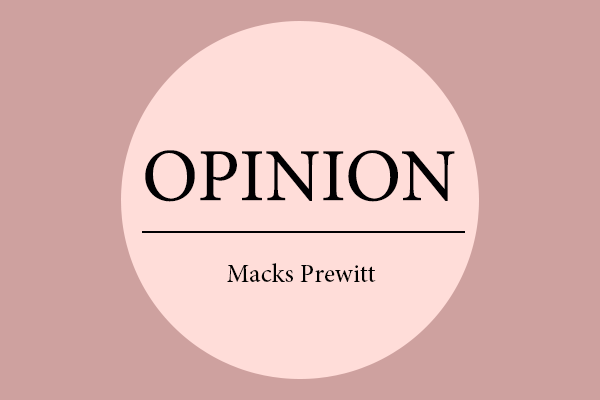 BY MACKS PREWITT
On April 25, 2014, I was sitting at my computer when I happened upon one of the most distressing articles I have ever read.
Disney announced that they would be retconning the vast majority of the "Star Wars" Expanded Universe. Retcon, or retroactive continuity, is when previously established events in a fictional universe are added, changed or removed. I cried a little bit.
For those who may not know, the "Star Wars" Expanded Universe is the collection of books written by various authors spanning time periods that go beyond the original films. The "Star Wars" Expanded Universe is one of the greatest things George Lucas has ever done, and it was one of the main reasons I still liked him even after the movies-that-shall-not-be-named were released.
The Expanded Universe begins millennia before "A New Hope" and ends 136 years after.
Did you know that Luke ends up getting married and having a son? That Han and Leia have three kids who all become Jedi? That the entire "Star Wars" galaxy gets invaded by an extragalactic alien species that is virtually unbeatable and enslaves most of the galaxy? And that after the ensuing war, Han and Leia's oldest son, Jacen, gets seduced to the Dark Side and kills a bunch of people as Darth Caedus before he is killed by his twin sister, Jaina?
Now all of that is irrelevant because of the retcon. Imagine if you took all this time and effort to build a mind mansion of information and knowledge. It took you years to learn and understand and compile. Then Disney comes along and burns all that information to the ground.
But instead of burning it all, Disney decides the broken-down shed in the back of the mansion is worth keeping. I'm talking about "The Phantom Menace." You would be pretty pissed, right?
Well, that's what Disney did. They took the collective works of dozens of authors, urinated on them and then set them on fire. So instead of having an ocean of an Expanded Universe with all these amazing novels and video games to enjoy and sate our proverbial thirst, we have a puddle. A puddle and the children's show "Star Wars: Rebels." Which is a puddle with some mud in it.
We are all going to die of dehydration.
The worst part is that the greatest villain of the "Star Wars" universe is now being cast in "Star Wars: Rebels." A character who is undefeatable on the battlefield, dark, complex and basically an alien Sherlock Holmes is being confined to a cartoon where he will be forced to lose so that the silly little heroes can live for another season.
Thanks, Disney. You had better hope my wish upon a star doesn't come true.