Community involvement helped me overcome my fears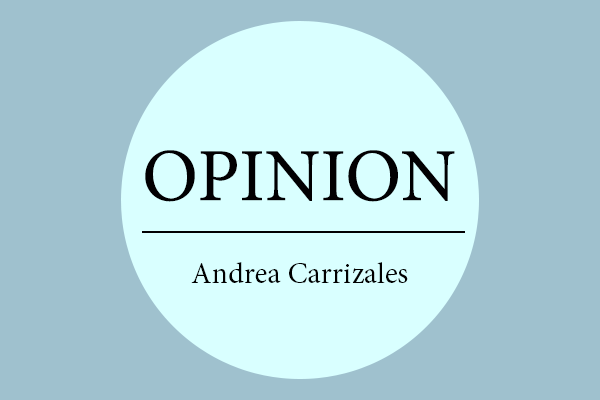 By Andrea Carrizales
I was scared of going to college; I still kind of am.
When I walked into Eastfield for the first time, I was so scared of the place that I begged my dad to come with me. We were trying to learn how to register for classes. I was frightened and confused about enrolling in college, and my dad, who hadn't gone to college in the United States, didn't know what to do either.
We emigrated from Mexico when I was 15 years old. I attended Crandall High School, where all my classmates were crazy about finishing their senior year and moving on to university. But college was not a big concern for me. I wanted to continue my education, but I didn't know anything about the process. I didn't even understand what "majors" and "tuition" were.
During college fairs, I would go down the rows of tables, only paying attention to the names and colors of universities and taking their promotional items. Although I accepted their brochures, I would just look them over and throw them away.
I didn't care about things like class sizes or the sports that were offered. College was extremely expensive, and my parents did not have the money to pay for it.
Since my status as a non-permanent resident didn't allow me to receive federal financial aid, my parents encouraged me to continue my education in my hometown of Saltillo. So I moved back with my mom and sisters, happy to see my friends again.
However, once there, I felt like I didn't fit in anymore. I was scared of going anywhere by myself due to stories of violence and crime, and I didn't even feel safe wearing shorts in public, something I had become used to doing during the hot summer days in Texas.
My family was torn between staying in Mexico and returning to the U.S. My dad had to stay in Texas for his job as an elementary school teacher. One of my little sisters wanted to be in Crandall, and the other wanted to be in our hometown. My mom was willing to compromise for everyone. Even now, I don't know which option she would have chosen for herself.
As for me, I wanted to come back. So when my family and I received our permanent residence only six months after my high school graduation, it felt like a blessing. It meant I could work in the U.S., receive financial aid and apply for scholarships.
Eager to start school, I enrolled at Eastfield and took a full load that summer because I simply could not wait for the fall semester to start.
I started looking for opportunities to be involved with clubs and community service. My communications professor, Lori Dann, invited me to join The Et Cetera student newspaper, and a friend I met over the summer invited me to join the Rotaract Club. I also joined the Student Government Association without being fully aware of the fact that I was a member. I did not see myself as a "leader," but I decided to give it a try.
I was trying to figure out what I could do to be successful at Eastfield. Until I became involved with clubs and saw how other students were just as confused with the college process, I hadn't realized I was not the only one who felt overwhelmed.
With time, I let go of my fears and started to enjoy and excel in my academics and extracurricular activities.
I became a member of the Honors Program, Phi Theta Kappa, became a Campus Ambassador and more. I was also honored to receive the 2014-2015 Amidon/Beauchamp Student Leader of the Year award and was awarded the LeCroy Endowed scholarship, which covered my tuition and books this year.
In my two years at Eastfield, the campus has come to feel like home. I have stayed until 3 a.m. on Monday nights putting together the newspaper with my friends, I have my own workspace and I have a blanket stashed away in my newsroom drawer in case I get cold.
Through my activities at college, I have met some of the most wonderful and caring students and professors who have made me feel truly welcome. It was in the student government meetings that I met my boyfriend and some of my closest friends who are also active in many organizations.
Now, I am ready to transfer to a four-year university, but going through the transfer process made me realize I am still scared. I fear having to start over, with new classmates, new professors and a new campus.
I have been accepted to Southern Methodist University, but the tuition is so high and intimidating that I'm still unsure if I should go there.
Even though I am worried about paying for college, I now know that there are better alternatives to hiding under a blanket and hoping the issue resolves itself. I'm not sure what my next steps should be, but now I am confident I'll figure it out.