Repealing DACA would ruin all my hard work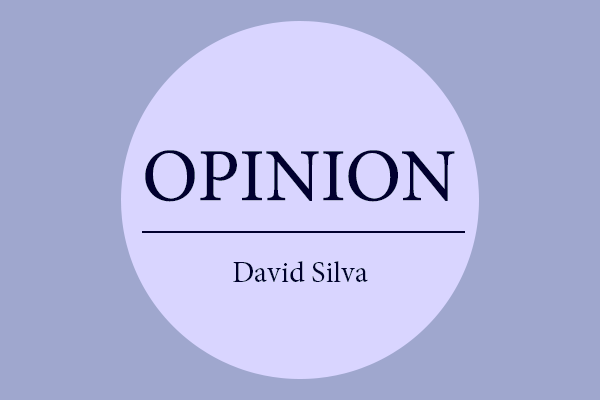 By David Silva
In my attempt to pinpoint the importance that Deferred Action for Childhood Arrival has in my life, I first had to fully come to grips with my illegal status. I've never felt like an "illegal" person, so accepting it was daunting.
I had difficulty understanding the fragile situation that I'm in and the uncertainty that I face in the future. Above all, I struggled to find my identity and make a clear case for my presence in the United States.
President Barack Obama's 2012 executive order changed the lives of hundreds of thousands of undocumented men and women who were brought to the United States at a young age.
The order has given many young immigrants economic independence and the opportunity to pursue higher education.
I have personally been able to purchase a car, pay my own bills and pay for my education. I have never stopped and thought about it before, but the fact that I can wake up every morning without fear of deportation is because DACA exists. All of those things have been jointly earned, as I put in the hard work once I received an even playing field.
But all of the advances that young immigrants have made socially, economically and educationally may be erased this November.
Republican hopefuls have expressed their goals on immigration reform. In this case, the word "reform" does not mean fixing a broken system but strictly enforcing and imposing laws to deport all undocumented immigrants.
Frontrunner Donald Trump and Texas Sen. Ted Cruz have taken extreme positions on immigration and vowed to undo Obama's executive order.
These extreme positions stem from various beliefs on immigration. These beliefs can range from the accurate, such as the lack of border security, to the downright ignorant, like the belief that the majority of illegal immigrants bring drugs and other crimes.
I can't ignore the fact that there are immigrants who enter the United States with the intent to expand their drug network and will do so by whatever means they deem necessary.
That's a big part of why immigrants like me have uprooted our lives in a foreign country and made the uncertain journey to the United States, and that's why DACA only selects those with educational goals and clean criminal records.
They enter illegally because of the corrupted, stringent and expensive visa process, and they stay here in hopes that future generations can prosper.
In 2012 they saw a glimmer of hope, a sign to parents that there is a reward for the sacrifice they've made, that even if they couldn't reap the benefits of protective status and legal employment, their children could develop a greater future.
On many sides of the political spectrum, DACA is considered a success. Most applicants have attained higher paying jobs, and an overwhelming majority has pursued higher education that they deemed unreachable before.
When DACA recipients are the immigrants who will most benefit the country, how can the eventual president of the United States uproot their hard work?
Here's my worst-case scenario: DACA is eliminated, I lose my two jobs, I lose my car, I can't afford to go to school and I am targeted for deportation. My work will be erased in one swoop, and my goal of earning my bachelor's degree will be crippled. I will no longer have financial independence and could be forced to return to a country that I haven't seen in more than 13 years.
Imagine that happening to the thousands of young immigrants under DACA.
Before now, I never thought about the large scope of people who will be affected, because out of 700,00 eligible young people, I am only one.
Out of all those men and women, you have a treasure of personalities, life stories and future plans. We differ in so many ways, but we all share the same fear.