Cruz is best GOP candidate for White House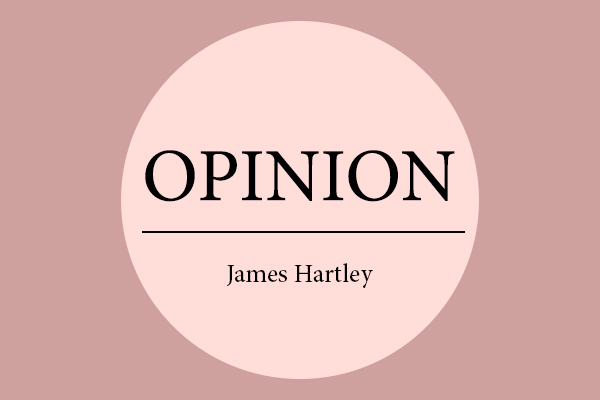 By James Hartley
With three Super Tuesday victories, including the Lone Star State, Republican presidential candidate Sen. Ted Cruz proved to voters that he has what it takes to win.
Super Saturday wins in Kansas and Maine and close second place finishes in Kentucky and Louisiana narrowed the gap between the senator from Houston and businessman Donald Trump to a mere 80 delegates.
What's just as important as Cruz's ability (which he most certainly has at this point) to secure the Republican nomination and later the presidency is the fact that he should win. The statement that he is the most consistently conservative candidate in the field today is no exaggeration.
When Cruz was a child, he would sit at the feet of his parents and listen to stories of Cuba before and after Castro. His parents would remind him to protect the freedom of the United States. If that freedom dies, there's nowhere else to run. He would go off and say that he wanted to grow up to be a freedom fighter, like his family was. Now he is just that.
His story of overcoming odds is inspiring, from working multiple jobs to put himself through Princeton because his parents couldn't afford it to his defense of the Constitution. Cruz's work to protect of freedom is a clear sign of his love for America
When Cruz was elected to the U.S. Senate three years ago, he made a promise to his constituents to protect the Constitution, fight an oversized-and-growing government and to fight President Barack Obama every day of his presidency.
He hasn't broken that promise. Cruz has even stood alone to fulfill it. While others may have buckled under the pressure of the establishment that has gotten conservatives so riled up, Cruz has remained strong.
Even as Sen. John Cornyn (R-Texas) gave in with the rest of the establishment to Obamacare, Cruz filibustered for 21 hours in an attempt to stop government funding of the healthcare train wreck. He fought to defund Planned Parenthood and has sworn to launch an investigation into Planned Parenthood's alleged activities relating to abortion and the sale of unborn babies' body parts when he is elected.
In his war against the "Washington Cartel," Cruz has gained many enemies in government and much voter support. Those who have long claimed to hate large government have their first true representation in D.C. since President Ronald Reagan, yet he has been painted by rival presidential contenders Trump and Sen. Marco Rubio as a liar and a fake conservative. Cruz's record should be reason enough to vote for him.
If it's not enough, consider that while Marco Rubio continues to struggle to follow Cruz and Trump and that Gov. John Kasich (R-Ohio) has no real chance of winning the nomination, Cruz manages to stay close to Trump in delegates. If conservatives really want a truly constitutionalist nominee who can win, they must rally behind Cruz.
Cruz is the only hope the conservative voting base has of securing the White House. As the results roll in, it becomes clearer that Clinton will be the Democratic nominee.
Polls gathered by Real Clear Politics show that Trump trails behind Clinton by 3.4 percent on average in a general election scenario. Cruz, on the other hand, currently leads Clinton in the poll for general election by 1.5 percent.
Now is the time to choose a candidate to rally behind. While Trump seems to have made himself that candidate, if supporters of Rubio and Kasich would cast their ballots for Cruz, the tide would quickly turn.
In his home state, Rubio trails behind Trump by 16 percent, according to the Real Clear Politics average. By contrast, Cruz dominated Texas by more than 17 percent over Trump. While Kasich maintains a chance of victory in his home state of Ohio, he has 37 delegates as frontrunner Trump maintains 384.
Cruz is the only candidate Republicans can count on to secure the nomination over Trump and then win the general election and perform the duties of the president in a consistent, conservative manner.
Cruz is the first Hispanic to clerk for a Chief Justice of the United States, to serve as Solicitor General of Texas and to serve as a U.S. Senator from Texas.
If Republicans rally behind him, Cruz can be the first Hispanic President of the United States.