'Murder' docu-series sheds light on 18-year injustice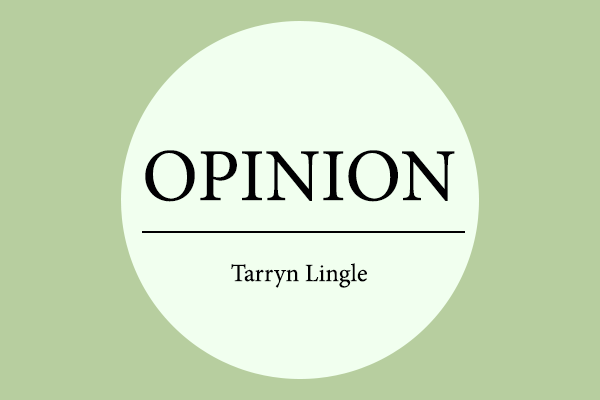 By Tarryn Lingle
The docu-series "Making a Murderer" has become an overnight sensation because it follows the true story of Steven Avery after he was wrongfully convicted of sexual assault, causing him to spend 18 years in prison.
Avery was exonerated when DNA testing proved that he did not commit the rape. Four years after being exonerated, Avery was convicted of another brutal crime: the murder of Teresa Halbach. "Making a Murderer" raises awareness toward the epidemic of innocent men being mistreated by the court system.
The fact that Avery spent 18 years in prison for sexual assault despite being innocent outraged viewers, making them question how the court system could have failed Avery so severely. How was the jury able to find Avery guilty without reasonable doubt? There was no DNA testing to confirm he committed the crime, he had 16 witnesses for his alibi and there was suspicion that another man may have committed the crime.
Despite all this, the jury returned a guilty verdict because the victim identified him as her attacker, ignoring other possible leads.
It is mind-blowing and disturbing that an innocent man could be treated so unjustly and miss out on 18 years of his life, all because the Manitowoc County police did not explore every lead.
Two years after being released from prison, Avery was in the middle of a $36 million lawsuit against the Manitowoc County Sheriff's Department for wrongful conviction when he was arrested for the murder of Halbach.
The lawsuit plays an important role in most theories about Avery's conviction. Some people believe that if it wasn't for the lawsuit, Avery would have never been targeted for Halbach's murder.
Throughout the series, Avery's attorneys make an excellent case for how Avery fell victim to planted evidence in the murder case and discredited a lot of the evidence that District Attorney Ken Kratz and the prosecution team used to argue Avery's guilt.
According to "Making a Murderer" co-director Laura Ricciardi, "Kratz himself later said he presented a circumstantial forensics science case, and that's what we are trying to show in the documentary. He did not have direct evidence of Steven Avery's guilt."
That is the scariest thing about the whole trial and the main message the creators are trying to convey. How could a jury find Avery guilty of murder without sufficient evidence?
The murder victim's car key being found in Avery's house and Avery's blood being found in the victim's car were vital pieces of evidence in the case. Even though these were intended to be used by the prosecution team to argue Avery's guilt, the defense attorneys eloquently argued that these two important pieces of evidence could have been planted to frame Avery for the murder.
The victim's key was found by authorities after multiple searches led by Calumet County, and when it was DNA tested, only Avery's was found, not the victim's. The vial of Avery's blood being held by Manitowoc County officials was also found with a hole the width of a hypodermic needle in the top.
District attorney Kratz diminished Avery's chance to prove his innocence when he purposely went on television after getting, in my opinion, a coerced confession from Avery's nephew stating his and Avery's role in the murder of Halbach.
Because of this, Avery no longer had the chance to be innocent until proven guilty. No matter whom they picked to be on the jury, they had already judged Avery. Once the brutal confession from Avery's nephew came out, disclosing graphic details of murder, they basically welded the prison doors shut and sealed his fate.
Yes, there are those who agree with Avery being found guilty for the homicide of Halbach and feel as if the documentary left out important information. Those people have every right to feel that way, but the message that was meant to be conveyed was to open the audience's eyes to how easily a person can be convicted of a crime without sufficient evidence of their guilt.
I am left with the powerful feeling of hopelessness and a great desire to somehow right Avery's grave injustice and tragedy.
One can only hope that they are never accused of a crime because it seems to be that justice is not always the outcome.