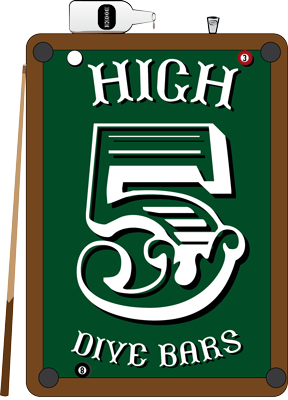 Like many aspiring writers, I've got a slight penchant for booze. However, my misanthropic tendencies typically lead me to dimly lit hole-in-the-wall bars, where a fight is almost always begging to break loose and midday regulars argue across bar tops. Here are a few of my favorite spots.
—Jordan Lackey
J. Murphy's Club
2353 Oates Drive
Known for: pool tables, smoke and angry regulars
J. Murphy's is tucked in the back of a parking lot and attached to a convenience store.
It can be a little tricky to find, so trust your GPS.  It's only considered a club because they check IDs at the door in order to establish membership as a legal loophole to allow smoking indoors.
It's about a mile and a half from Eastfield, so it's a regular stop for me after finishing up on campus for the day.
This dark and seedy establishment almost exclusively consists of regulars. Make your presence known and it won't take long for the bartenders to memorize your name and usual drink order. There are a handful of pool tables and a darts station. They don't offer bar food, however they do have bags of chips, Slim Jims and the like behind the bar.
This is a heavy pour establishment, and they definitely aren't afraid to over serve their regular customers.
It's not the type of bar for the faint of heart, as confrontation and laughter seem to go hand in hand here.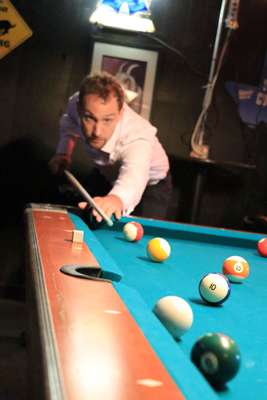 The Goat
7248 Gaston Ave.
Known for: diversity, very strong drinks and a sense of community
Like most bars on this list, this establishment is pretty dark inside. The main room is a decent size, and there are more than enough chairs to go around.
Once you manage to squeeze between barstools, you'll find it pretty comfortable with a padded bar top and enough lighting at the bar to read if you're into that sort of thing.
There is no bar food, however menus for Cigarz Bona Pizza (the restaurant next door) are scattered all over the place.
With one pool table, a decent little smoking patio and one of the most diverse crowds I've ever seen, this bar delivers a superb trifecta and an ideal environment for people watching. If you get tired of listening to the football crowd in one corner, just tune into the British crowd in the other corner while they're busy bashing on Bob Dylan as Phil Collins plays over the PA system. If that doesn't blow your hair back, spark up a conversation with regular Kenny Shots or go find the drunk ladies dancing on the patio.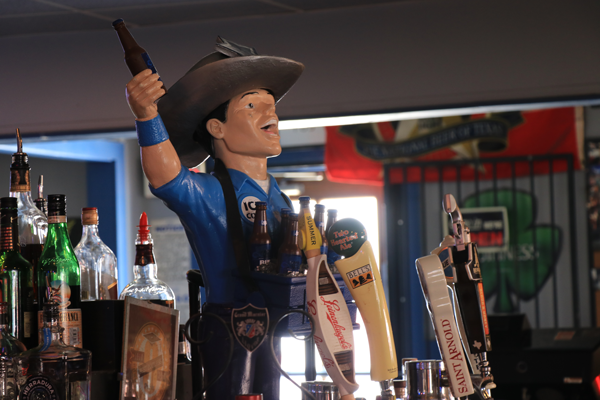 Dallasite
4822 Bryan St.
Known for:  pool, karaoke and a bar cat
OK, folks, the neighborhood for this one is definitely a little sketchy, so lock your car doors. Multiple times I've seen people get arrested at the convenience store across the street, and a few times I've seen random vehicles pick up sketchy characters after suspiciously walking around the block a few times. It's all part of the show.
Friday night is karaoke night, and I assure you, it's hilariously cringe-worthy to say the least.
It's as if the whole goal is to sound worse than the guy who came before you. If you have a deep desire to sing Taylor Swift songs while impersonating the lead singer of Creed, this is the place for you. There are also pool tables and bar games if you can manage to swoop in at the right time.
The bar staff isn't speedy, but the drinks pack enough of a punch to make up for it, and the kitchen definitely does well if you're into burgers and deep-fried junk food.
As a smoker, I spend most of my time on the patio out front. Not only can you watch the karaoke while partaking in the illicit scenery of the neighborhood, but if you're lucky, that's where you'll find the regular bar cat, KP, stalking the patio.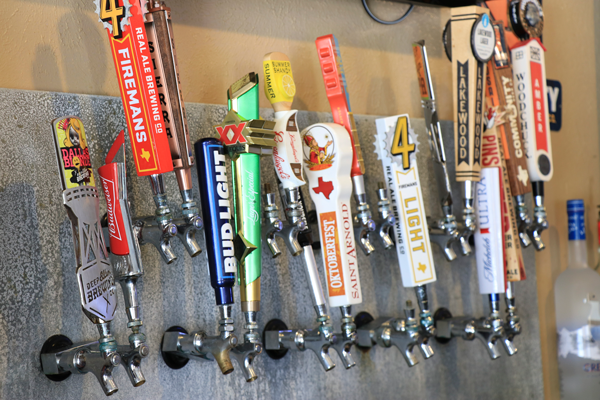 The Royal Pour
9909 Garland Road
Know for: game room, ample lighting and a covered patio
Brought to you by the same owner as J. Murphy's, this is the brightest lit bar on the list. Walk in on a Saturday evening and you'll most likely find a crowd of only four or five other people, so seating isn't an issue.
They advertise as a grill, but according to the bartender "it's a trick." Apparently the girl who ran the kitchen quit back in February, but the owner is attempting to turn the empty space next door into a restaurant to offset this.
Signs are posted for a game room, and honestly it's not half bad if you don't mind some clutter. Three pool tables, plenty of dartboards and an air hockey table that is almost impossible to play on due to boxes surrounding it. There is also karaoke on Tuesdays, Thursdays and Saturdays and a covered patio with TVs and fans that making smoking in bad weather easier.
Lakewood Landing
5818 Live Oak St.
Known for: good music, good food, good patio
Funny enough, I learned about this little dive from an ex of mine who happens to be a bartender.
This is a very simple setup, and I think that's why so many bartenders in the Dallas area like to come here during their off time.
The sign outside reads "An Upscale Dive," and I can't help but wonder if that's supposed to be a joke. It's definitely clean, at least as far as I can tell in the dark, but nothing about this place screams upscale.
With a single pool table, a handful of booths and a jukebox that almost strictly plays along the lines of David Bowie, Led Zeppelin and Motorhead, this establishment really does take a minimalist approach that's honestly refreshing at the end of a long day. The patio is right out front and pretty spacious. So smokers looking for a decent outdoor vibe, this place is for you.
I'd recommend keeping your drink orders simple. This is more of a beer, shots and basic mixed drinks kind of place. All drinks are made with a heavy hand, and the bar food is amazing. I strongly endorse the burger.