Opinion: It's time to shake our indifference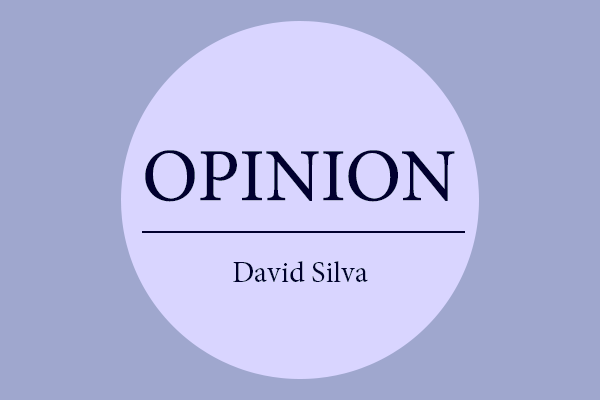 By David Silva
The fact that it took one huge flaming orange comet of presidential malice and ignorance for us to give a damn and show up to the polls on Election Day is total bull.
Educated people (us, college students) with any kind of perception of the trouble that marginalized groups endure should not have needed to be slapped out of their indifference by President Trump.
Whether or not your boy Beto is a U.S. senator-elect is probably based on how many people actually showed up to vote yesterday, how many people were actually shaken enough to simply perform their civic duty.
But many still didn't vote, many still looked the other way, and depending on the results, that may have had a huge impact. Many of us students still accept and even embrace indifference, not only in the political, but also in the many aspects of life, and that's the biggest threat we can pose to our world.
Yep, it's bigger than climate change, world hunger and most anything Trump does during his term. The biggest threat to our communities, our country, and our world is our indifference.
Our unwillingness to make the extra effort, our lack of attempts to understand the issues, and the inability to trust in the democratic process enough to participate in it ensures that our journey to social progression has as many setbacks as possible.
The indifference within us is mainly a form of social preservation. Guys and girls have been acting like they're too cool too care since like seventh grade. Back then it was a way to navigate through a new social hierarchy.
But we're not kids anymore. We need to care about each other. We shouldn't be afraid to be impassioned, even when the energy we give isn't received. Once we do that, once we lose the fear of portraying ourselves genuinely, then the ball starts to roll with everything else.
Don't be indifferent about your education, about your career. Don't be indifferent about your family matters; don't be indifferent about the things you see in your neighborhood.
Don't be indifferent about immigrant rights, women's rights and LGBTQ rights, about holding your local government accountable (someone tell Mike Rawlings I'm still waiting for him to fix up the roads). Don't be indifferent about world hunger, child abuse and any issue affecting the world as a whole.
Don't let the things you see, the news you hear, the tragedies and efforts to which you're introduced be forgotten the minute you scroll down your feed.
Don't be indifferent about the things the president does and that his administration peddles out. And don't you dare be indifferent once Trump is out of office.
Take the time to figure out the things that are essential in your ideal candidate and vote every time, for the president, for midterms and in all primaries. Wake up those people around you who are still too cool for school. Don't allow yourself to be a contributor to our culture of uncaring individuals.
Guide them through your thoughts and opinions and encourage them to have their own, regardless if they coincide with your own.
There is no denying that there's an energy built up since 2016. Don't let that energy die; use it as a foundation to shed our society's worst characteristic.
— David Silva is a senior videographer at The Et Cetera