Opinion: Level 50 plagiarism unacceptable even in gaming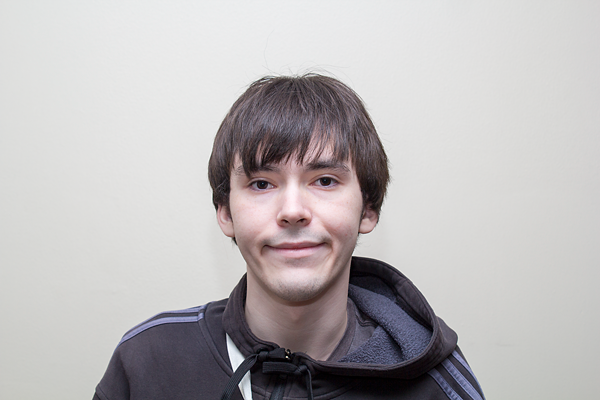 Plagiarism and other unethical practices in journalism can happen at the local news station, the multi-million-dollar news conglomerate and even at one of the most influential video game and entertainment media websites worldwide.
After releasing a video review for "Dead Cells," IGN's now ex-Nintendo Editor Filip Miucin was accused of plagiarizing his review from a smaller YouTube channel known as "Boomstick Gaming."
IGN's editorial board conducted an internal investigation and found Miucin guilty of plagiarism and then swiftly fired him.
Plagiarism of any kind, in academics or journalism, is never justifiable.
"Boomstick Gaming" made a video comparing his review and Miucin's in a side-by-side viewing and formed a compelling argument that Miucin (and IGN by extension) used Boomstick's review without attributing proper credit.
This video has garnered about 1.3 million views and quickly spread throughout most gaming circles, especially those who already dislike IGN. This is also evidenced by the 81,000 likes on the video.
"Dead Cells," the critically-praised, roguelite-metroidvania hybrid video game, was officially released on Aug. 7 after about one year in early access.
IGN has a skewed reputation within the gaming community, so this scandal certainly doesn't improve their public image.
IGN clearly made the right call by firing Miucin. If they didn't fire Miucin as fast as they did, the public reaction would have been the final nail in IGN's figurative coffin.
Miucin responded to the accusations by uploading a now deleted non-apology video.
In it, he claims that if he plagiarized, he did so unintentionally.
He even challenged his critics to find more examples of plagiarism within his work.
If he didn't already destroy his own career beforehand, he now doused it with gasoline and dumped it into a volcano.
The internet quickly found more evidence of plagiarism in game reviews made by Miucin.
Luckily for IGN, nearly all the new accusations come from reviews made while Miucin worked elsewhere.
A Forbes article by Paul Tessi highlights several instances where Miucin almost certainly plagiarized reviews from other websites.
Perhaps the most damning evidence of plagiarism by Miucin comes from a video he made in January 2017 where he describes the HD rumble feature of the Nintendo Switch.
Almost a year-and-a-half later, Twitter user @joseph39151 found a thread on the forum NeoGAF with identical language to Miucin's video.
The post was made two days before Miucin uploaded his video.
After watching the video and looking through the discussion, it is difficult to defend Miucin in any capacity.
To restore its credibility and distance itself from Miucin, IGN has promised to remove "most"content Miucin posted while under IGN's employ.
Hopefully this helps to clean up IGN's tarnished reputation.
Miucin has already lost his well-paying job, any chance he had left in a journalism career, and the respect of fellow gamers and journalists everywhere.
But once he created his first plagiarized review, he cast away something infinitely more valuable: the trust of readers everywhere.
As a journalist myself, I'd like to think that my work could help to better the current public impression of modern journalism.
If you've ever trusted an ethically compromised game review or article, I hope you won't give up on the gaming community, gaming journalism or any aspect of journalism.
Please remember that one bad plumber doesn't ruin the platformer.
­— Andrew Walter is an engineering major and the Opinion Editor at The Et Cetera