Photo Gallery: 'Families Belong Together' rally in Dallas draws thousands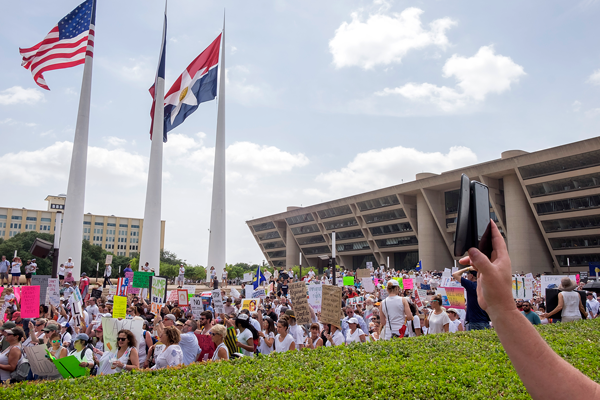 On Saturday, June 30, people rallied in front of Dallas City Hall to end the separation of immigrant children from their parents. It is estimated that 3,000 people attended, joining the nationwide protests against President Trump's immigration policies.
There were many speakers at the rally, including state representative Victoria Neave from House District 107 and Dallas County Judge Clay Jenkins. Texas gubernatorial candidate Lupe Valdez was also spotted with the participants.
Demonstrators were protesting to end the practice of separating immigrant children from their parents at the Southern U.S. border and reunite the thousands of families that have been separated.
— Compiled by Aria Jones