Opinion: Arming teachers is crazy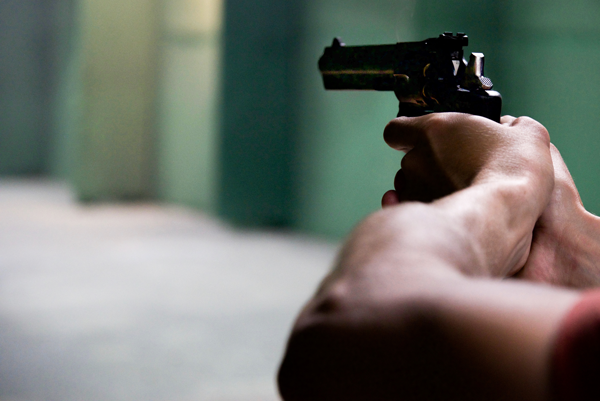 By Daniel Durret
I will be the first to claim I know I have no real need for the guns I own (unless Zombies) AND, I have zero plans to hand them over to any group of the government.
The whole of my life I have owned guns and been near guns.
I was 12 years old when I received my first gun, a Henry .22 Caliber rifle, as a Christmas present.
Not only did I get the gun as a gift from my Grandfather but got the safety instruction along with that gun. It was one of the most serious conversations I had ever had with my grandfather.
After serving in the Navy, where I qualified for both my rifle and pistol medals, I began hunting as a hobby. I began to collect guns. First a shotgun and then a rifle, then a few years later I bought a 9mm pistol.
I've added to my collection of guns to the point that I have built up what could be considered a private armory, including a Soviet made AK-47, H&K tactical .45, colt AR-15 variant, Fausti 12 gauge, Beretta Magnum 12 gauge and a few others.
However, I believe that guns have no place in a school. Eli Reiter a teacher and special reporter for the New York Daily News, said, "I create my classroom as an oasis, as a safe zone. No abuse or hate is allowed. No weapons made of metal or words. Possessing a firearm, even one safely hidden, soaks up all the safe air. Even if I never mention it or show it off, my students know it's there. I can't in good conscience tell a student he's safe if I carry that thing".
The concept of the only thing to stop a bad guy with a gun is a good guy with a gun is pure BS.
First of all, knowing how to shoot while being shot at is a learned skill that no civilian is prepared for.
I have seen what daily trained shooters are able to do with a gun. The concept of a teacher with training is not going to be anywhere near enough to act as an adequate marksman.
An actual situation where an individual is pumped full of adrenalin and stress, the attempt to make any proper decision is almost an impossibility given the activity surrounding your actions and thoughts.
I believe that the best defense is the offense yet to have been discussed: a teacher in nearly indestructible body armor could charge and disable the active shooter. Why do both sides have to have guns to have a winner?
— Daniel Durrett is a reporter and film major