Everything you need to know to enjoy the worst movie ever made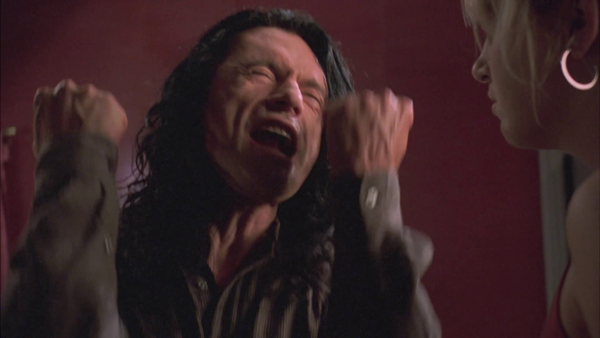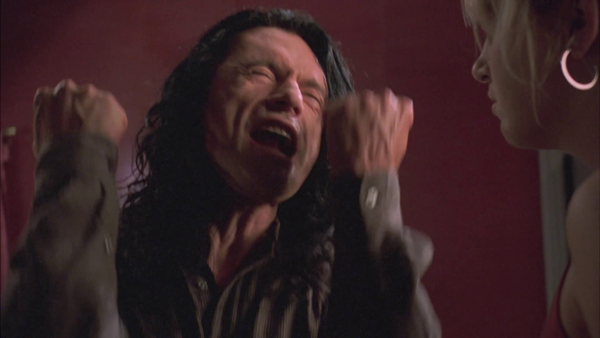 With 'The Disaster Artist' set to release in December, there's bound to be a surge of people asking 'What the hell is 'The Room?' " You might have heard "The Room" is the best worst movie ever made, but you can't imagine how your refined taste could possibly enjoy something considered to be so bad.
Yet, the dreamy Franco brothers are making a movie about it so you're going to want to know what the heck is going on.
But how do I watch this movie? Do I watch it with friends? Do I need to be drunk? What's with the spoons? Consider this the quick guide with the bare essentials you need to have in order to enjoy your very first viewing.
­— Compiled by David Silva

Many Friends
You can't watch this movie alone without it being a complete bore fest. If you don't have any friends or if none of your friends have seen "The Room" before, look up local theatres for watch party screenings. There, you'll be able to enjoy it with a nice mix of people. Most movie parties include props and an easy guide.

Booze
You don't necessarily need to be drunk to enjoy the film.
Being drunk might even hinder you from taking it all in.
But having a drink or two might help you loosen up and get you in the interactive spirit.

Props
Here are a few props you want to have for the film listed by importance:
Plastic Spoons — This is a must-have. There is a ton of artwork in Johnny's apartment and nearly all of them have a spoon of some sort. Is this some type of metaphor? Who cares? Yell "Spoon!" and throw the plastic spoons at the screen or at your friends every time you see one on screen.
Footballs — There are a few scenes in the film that have Johnny terribly throwing a football around with friends. Maybe this was to show that he's an all-American guy. Either way, have a few footballs around (preferably soft ones or even inflatable ones), and when those scenes happen toss them around.
Scotchka — In the film, the female lead makes the atrocious decision of mixing a tall glass of scotch with a tall glass of vodka. You really don't have to do this to yourself, but what good is alcohol if you can't make terrible decisions with it?

Cues
This is perhaps the most interactive part of watching the film. When mistakes or inconsistencies happen throughout the movie, yell out at the screen in response. This is especially hilarious when these things happen over and over again. There are many cues I do not mention below. Hell, there are enough things to yell that you could go the entire movie without taking a breath. Here are some of the best.
"Hi Denny!" — Whenever our boy Denny comes walking through the front door (and he does it a lot) yell out "Hi, Denny!" and the appropriate "Bye, Denny!" There are a lot of times that Denny shows up for only a second or two. When this happens feel free to say, "You Just Got Here, Denny!"
"Close the Door!" ­— Denny and nearly everyone else who walk in through the front door have a bad habit of not closing the door. At first this seems like an innocent mistake, but once you focus on it, it feels like you're calling out a federal crime.
"Go! Go! Go!" — There are a couple of panning shots that go across the Golden Gate Bridge that seem to get longer and longer the more they happen. Yelling this helps hype up the anticipation and by the time the last pan happens, it's pretty much a contest to see which one of your friends can keep going longest.
"Who are you?!" — In another truly artistic turn, halfway through the film, some of the film's characters are replaced by completely different actors that don't even look like the original ones from earlier scenes. There's even a couple that at some point give the main characters advice without even being introduced. At this point the movie is so ridiculous, it's just a joy yelling at the screen.